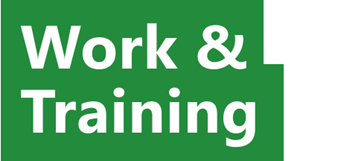 Having a job helps improve our financial stability, opportunities, confidence, and overall health and well-being. We know that many people want to work, but may face barriers to finding a job. However, there are lots of services available to help!
Finding work or training
Community Centres and Hubs

Southway supports local learning hubs and community centres staffed by friendly, experienced community workers, who are always happy to help. Our centres and hubs are:

| | |
| --- | --- |
| BMCA [Barlow Moor] Merseybank Avenue, Chorlton, M21 7NT | T: 0161 446 4805 |
| Old Moat Learning Hub, Old Moat Lane, Withington, M20 1DE | T: 0161 434 1555 |
| Westcroft Community Centre, 24-26 Westcroft Road, Burnage, M20 6EF | T: 0161 448 8232 |
| Burnage Library, Burnage Lane, Manchester, M19 1EW [Computer and Wi-Fi access only] | T: 0161 227 3774 |

These centres run courses, clubs and events that can help you find employment, such as internet cafés, English language classes, plus Computers for Beginners, Childcare, and Health & Social Care courses. See our website for upcoming courses and events.

Jobs Club

Jobs Club can help you with creating or updating CVs, applying for jobs online, application forms, finding training & voluntary opportunities and interview skills in a relaxed and friendly setting.

| | |
| --- | --- |
| Wednesdays | Barlow Moor Community Association: 1-4pm. [1-1 employment support is available Monday-Thursday, 9am-4pm] |
| Thursdays | Old Moat Sure Start Centre: 10am3pm & Westcroft Community Centre: 12-3pm. |
Employment Team
Our Employment Team provide a tailored support service to fit your specific needs. If you're ready to start working, you can get help with the following:
Information on local job opportunities
Compiling or updating CVs
Making job applications
Making referrals to agencies that have job opportunities and links to local employers
Interview coaching
Referring you to agencies that offer training, one-to-one support, career advice and placements, as well as other services such as interview clothing
Connecting you to volunteering opportunities
Referring you to agencies who can support you with a variety of barriers
Check our Employment and Careers pages for up-to-date advice and opportunities.