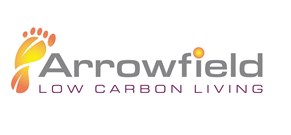 Southway is committed to creating sustainable communities; reducing emissions, bills and increasing education around the critical issues of greener energy and 'zero-carbon' living.
A beacon of the work we are doing around this is a project we are carrying out across Arrowfield neighbourhood and you can read more about this project below.
About the Arrowfield Low Carbon Living Project

The Arrowfield Zero Carbon ERDF project is part of an initiative by Southway to reduce the carbon footprint of our community with an ambition to become carbon neutral.

Many of the property heating systems within the Arrowfield neighbourhood are coming to the end of their lifespan and need replacing. The government policy on domestic heating changes soon and will impose that gas boilers will not be able to be installed in new properties, with a view to possibly banning the sale on any gas boilers.

What does this mean to Arrowfield?

Southway has taken the decision to invest in heating and hot water systems that do not use gas in. This means that we will be replacing the old gas systems with new heat pump technology that is electric only and incredibly efficient, producing heat energy up to 4 times as efficiently as gas.

We will add more detail and information all the time so keep checking our Facebook pages for updates and announcements. We have an FAQ are below which we will keep updated as people raise questions

What work will be carried out on Arrowfield?

On the Arrowfield estate itself, the work involved will be in a number of phases.

Phase one

Electricity North West Ltd., one of our partners on the project, will upgrade the power supply to allow for the potential increase in demand for electricity. This will also future proof the estate for increased Electric Vehicle charging as it becomes more affordable and widespread.

Phase two

We will be upgrading properties that require better insulation (which is necessary for the new heating system to be effective and economical.) 

Phase three

This will be the actual changeover of our properties to the new system. This will take a number of weeks but we will make efforts to reduce the disruption to our customers as much as possible. Our teams will be in the community addressing any problems and working hard with those tenants who have special needs or worries. The actual change over should only take at the most four days per property. Only two of these days will require access and no one should be left without heating or hot water overnight. 

Phase four

Once the work has been complete, our teams will make sure that tenants in the neighbourhood understand how the system works and make sure tenants are getting the most out of it; that means warm homes with hot water and lower bills than with the older gas boilers.

FAQ; Arrowfield Low Carbon Living Project

What is Air Source Heating and how will it work?  

Air source heat pumps (ASHPs) absorb heat from the outside air to heat your home and hot water. They can still extract heat when air temperatures are as low as -15°C.

Air source heat pumps need electricity to run, but because they are extracting renewable heat from the environment, the heat output is greater than the electricity input. This makes them an energy-efficient method of heating your home.

What will happen to my energy bill after the changeover is complete?

Even though gas is currently cheaper than electricity, Air Source Heat pumps are so efficient and produce more heat energy than they use in electricity. So while a modern gas boiler is more than 90% efficient – and electric heaters are 100% – air-source heat pump efficiency can be three or four times higher. When used properly in a well-insulated home, energy bills will be lower. If you take advantage of the Gas Cooker Replacement scheme then you will save around an additional £70-£90 per year by not paying the gas standing charge alone

Can I keep my current gas boiler?

The short answer is no, but we will talk to anyone with strong reservations and try to get to the bottom of why they are reluctant to change. We want everyone to be enthusiastic for the new system as it will save them money, when used correctly, and also help the environment

Will it keep my home warm enough and will I have enough hot water?

Yes it will, the system works differently than a gas boiler and is more efficient because it is always active but works at a lower temperature. Having the system running constantly at a lower temperature is more efficient than a start / stop heat / cool system a gas boiler works on. Hot water is generated and stored in a tank kept inside. If there is a need for an excessive amount of hot water then a booster system is available but this will increase the energy bill as it uses electricity. The system is sized to have more than enough hot water for normal use.

What will happen when they start to change over in my home and how long will it take?

We estimate that it will take 3-4 days to convert each property. Our aim though is that work inside any property will be completed within a day. Our team will be working closely with householders who have concerns or specific needs to minimise the disruption and assist where possible

Why has Arrowfield been chosen for this new system?

The current heating systems are due to come to the end of their effective life so we would be considering replacements at this time.

Is it noisy?

Air Source Heat pumps do make some noise though quite low. We will be positioning them wherever possible away from windows and there should be no noise detectable inside. We have to adhere to very strict noise level controls to be able to use this equipment. It is possible to hear the fan working when within about 2 metres but the unit noise level is also linked to the outside temperature so during warm weather they will be at their quietest as they do not need to work as hard. It is a lot less noisy than a gas central heating system working.

Will I keep my radiators or need underfloor heating?

Because of the cost and disruption in installing underfloor heating we will continue using radiators but will change out the existing old ones for more efficient units.

When will the work start?

Currently we are planning to start the work in the final quarter of 2021 and continue through to early 2023. This is likely to change and we will be making efforts to complete everyone's home in as short a time as possible. Check with the website for updates

Will I be able to keep my gas cooker?

Yes you will. However, we are offering a limited scheme to tenants to change out their existing gas cooker for a brand new electric one. This has then means that we can disconnect the gas supply, saving tenants a further £70-£90 per year in gas standing charge.