Community Champions (NEW)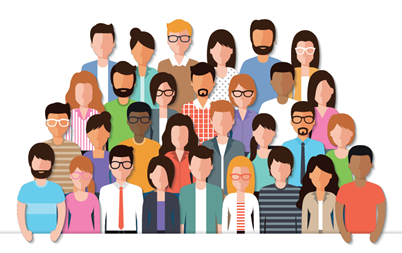 Community Champions is a new flexible volunteering opportunity, aimed at creating a positive link between tenants and Southway.
Community Champions will initially work with the Customer Involvement & Community Investment Team. Over time we intend to expand this to other teams such as the Neighbourhood Officers and the Environment Team.
Community Champions will help other tenants by giving information or providing support. This could be something as simple as telling someone what the criteria is to join the Quids In Food Club; it could be sharing your experience of accessing a service at Southway, or elsewhere; or it could be advising people about claiming Universal Credit – something many people worry about.
We would also like Community Champions to share information with us by giving us feedback that they may hear in their community.
Example roles of a Community Champion:
Give information about Southway's services

Tell Southway about any concerns residents have in the neighbourhood

Help someone to complete a form
Share knowledge and experience about claiming for Universal Credit
Let tenants know about their nearest Food Club, Job Club, Advice surgery etc.


The amount of time you commit to the role is entirely up to you. Contact us if you are interested in the role. 
Service Improvement Groups (SIG)

Complaints
Tenants in this group meet every quarter to review a selection of complaints which have been received and dealt with by Southway. Members of the group comment on whether the complaints have been dealt with effectively and within the target timescale. They also advise on whether we could have prevented the complaint in the first place, helping us to learn for similar situations in the future.
ASB
If you are committed and have an opinion on how to shape the Anti Social Behaviour (ASB) service for our tenants and local residents, we want to hear from you. ASB is a key priority for this coming year. We are reaching out to you as the service users and invite you to be part of this group to be someone who can make a difference improving our service. The group will include managers and staff who deal with ASB and other residents. Members can be tenants or residents who have used Southway's ASB service, and need to be committed to meeting with the group every three months.
Green Inspectors
This is an opportunity to help monitor the quality and appearance of our public green spaces. The role consists of inspecting local green spaces that are of importance to you and belong to Southway Housing Trust, to ensure that we are maintaining them to the highest possible standard. Training and inspection sheets will be provided. For more information please contact us
Tenants and Residents Groups
These groups are formed by local people with support from Southway's Customer Involvement Team. The groups are open to anyone living within the areas they cover. Some groups focus on just housing issues while others get involved in wider community issues such as traffic calming. A number of groups also arrange social events and build a great community spirit. Southway can provide financial support to help the group run. If you are interested in setting up a group for your area please get in touch.
These groups already exist. Let us know if you would like to get in touch with any of them:
Barlow Hall Neighbourhood Group
Burnage North Tenants & Residents Group
East Didsbury Community Group
West Didsbury Estate Community Group
Community Groups
Here are just some of the Community Groups in the area (external links):