National Conversation Week is a campaign to get people across the country chatting! While the general aim of National Conversation Week is to encourage conversations of all kinds, each new year takes on a different theme. This year's theme is finances.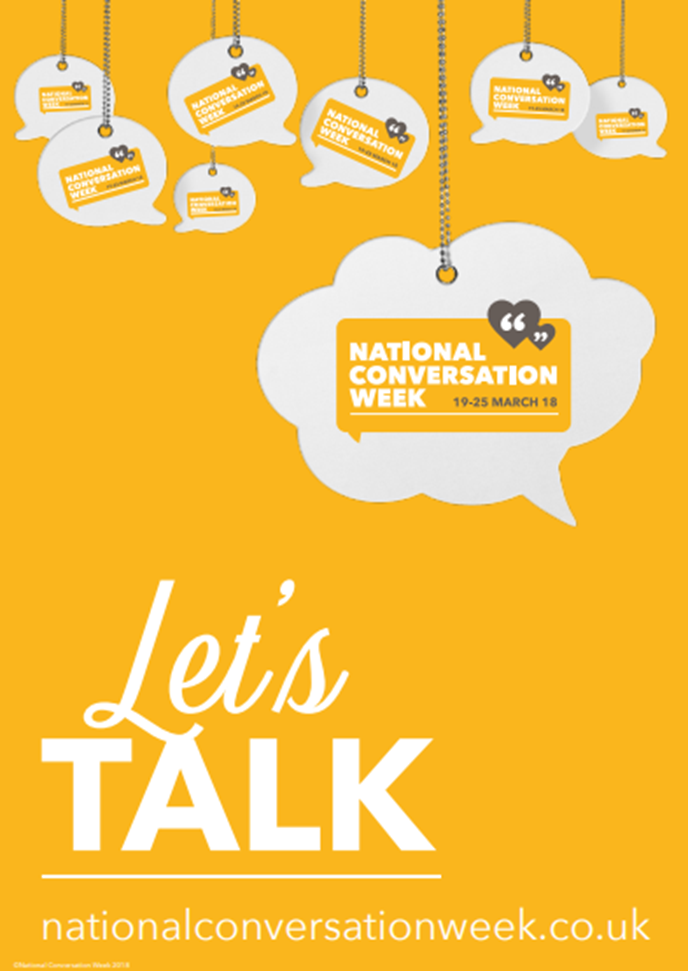 Why Finances?
Results from a recent YouGov survey showed that 38% of people considered their finances to be the biggest source of stress in their lives. Despite this, only half said they would consider seeking professional help.
Our finances are integral to our lives and can have a significant effect on our mental health and well-being. When we find ourselves in financial difficulty, it can be hard to know what to do; stress, embarrassment and panic can all feel like barriers to talking about our financial woes, and can leave us feeling powerless.
Whilst understandable, pushing our finances to the back of our mind will only worsen our stress, and could lead us into more difficulty later on.
This National Conversation Week, we'd like to encourage discussions about our financial worries, to tackle the stigma that prevents many from seeking advice. At Southway, we have a number of services that can help you to gain control over your finances and support you if you're struggling. By talking to us about your financial worries, we can gain a better understanding of your situation and offer you holistic and practical support.
How can Southway help me?
We're also working on a new campaign to encourage more open discussions about financial worries and how to tackle them. Keep an eye on our website and social media over the coming weeks to find out more.
Where do I start?
Opening up about our money troubles can be a frightening prospect, and it can be hard not to feel overwhelmed. If you need support with your financial problems, but are unsure on where to start, please don't hesitate to get in touch.
Whether you want more information on one particular service, or you have no idea where to begin, our Advice Team will help to explore your options and identify the best support available to you.
 Whatever you're struggling with, we want to help. Get in touch this National Conversation Week and, together, we can work towards a solution to your financial worries.