What is the food club?

The unique volunteer-run 'Quids In' food club is aimed at the many households in south Manchester struggling to feed their families each week. 'Quids In' offers up to £15 worth of food for just a £2 weekly membership fee, which helps pay Fareshare, the charity that supplies the food.
Unlike food banks, Quids In is an ongoing membership offering fresh and chilled items that can be difficult to find and expensive to buy locally.

Who is eligible?

Any household in the postcode area of the particular club - not just Southway tenants - that claim at least some Housing Benefit or Universal Credit.
Where are the clubs?
We now have 5 clubs across Chorlton, Burnage, and Withington/Old Moat:

Burnage West
Wednesday 10.00am – 3.00pm
Westcroft Community Centre,
Westcroft Road, Burnage, M20 6EF

Burnage East
Wednesday 9.30am – 12.00pm
N-Gage Catalyst Youth Centre,
345 Burnage Lane, Burnage, M19 1EN

Chorlton
Thursday 10.30am – 1.00pm
Brookfield House (white building in Chorlton Park – Nell Lane Entrance),
Nell Lane, Chorlton, M21 7UD

Merseybank
Friday 12.00pm – 3.00pm
Pop Up Shop on Merseybank Shopping Parade,42 Merseybank Avenue, Chorlton, M21 7NN

Old Moat
Friday 12.30pm – 2.30pm
Old Moat Children's Centre,
Old Moat Lane, Old Moat (Withington) M20 1DE

What do we ask of members?

We ask members to attend every week if possible as we need to know how many to expect so that food does not get wasted.

How do I join?

Come along to the club and complete a membership form, bringing along some evidence of claiming Housing Benefit/Universal Credit with you. Or contact Tina Murphy or Maureen Ward via connect2southway@southwayhousing.co.uk or on 0161 448 4228 / 0161 448 4229 for further information.
Thank you
This brilliant scheme would not be possible without help from our partners, so we'd like to send our thanks to the following;
Coronavirus Community Support Fund

Funding from the Coronavirus Community Support Fund, distributed by The National Lottery Community Fund, has helped us to keep our Quids In food clubs running throughout the Covid pandemic. Thanks to the Government for making this possible. 
Additional funding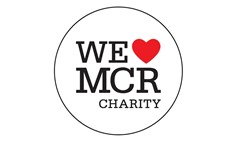 We are also very grateful for support from Forever Manchester Community Support Fund, We Love MCR Covid Community Response Fund and Tesco Bags of Help COVID-19 Communities Fund.
Old Moat Quids In Food Club was been chosen for the Co-op's Local Community Fund. If you are a Co-op member, please select Quids In as your local cause by clicking here. If you'd like to provide support, you can become a Co-op member online or ask in your local store.