We are delighted that our Age Friendly Development, Minehead, has won Best Age Exclusive Housing at the First Time Buyer Readers' Awards.
Now in their 11th year, the First Time Buyer Readers' Awards recognise outstanding work from the UK Housing Sector. The awards are a celebration of organisations and individuals who have shown a real commitment to helping first time buyers onto the property ladder.
The First Time Buyer Readers' Awards were established to recognise the most ambitious and forward-thinking developers, housing associations, and legal companies. It's fantastic to see so many of these companies taking to heart the principles that are at the core of what we do at First Time Buyer. We hope that first time buyers are inspired to use our list of winners and highly commended companies as a trusted and reliable starting point to begin their journey to homeownership.

Lynda Clark, Editor of First Time Buyer Magazine*
Following our Park View Development's win in 2019 for 'Best New Development in the North', we are very proud to see Minehead secure a second victory for our Sales and Commercial Property Team, Gecko Homes.
Making Minehead
Located in the heart of Withington, Minehead consists of a total 64 homes, offering peaceful and comfortable residential living within a brand new community. It consists of mixed tenure options, with a collection of 2-bedroom contemporary houses and apartments available for Affordable Rent or to buy through Shared Ownership, including 54 properties built specifically in mind for older people who may be looking to buy a smaller property.
The aspiration for Minehead was to create a vibrant, supportive community, where older residents can feel connected to their neighbourhood. Located close to a number of age friendly initiatives unique to Withington, Minehead is right in the centre of a fast-growing inclusive, accessible, and age-positive community.
An Age Friendly Development
Twenty-one apartments at Minehead were designed to suit the needs of older people in our communities and marketed specifically through Older Persons Shared Ownership.
The development benefits from an on-site community café, providing somewhere to relax, eat, meet friends and socialise. Added to this is an on-site treatment room, a unique resource that will offer a range of health services and pop-up treatments at residents' doorstep. These bespoke additions to Minehead are intended to encourage a tangible sense of neighbourliness amongst residents and across the wider community. To help improve and strengthen this developing community, Minehead will soon have its own Age Friendly Officer, to ensure we keep residents supported and at its heart.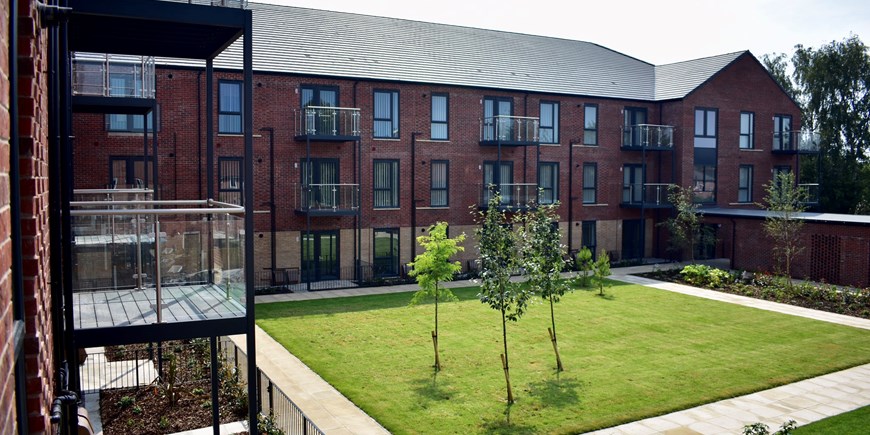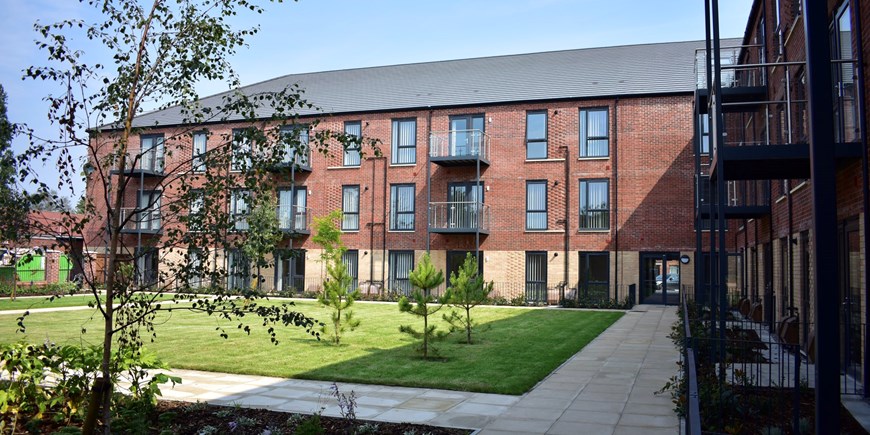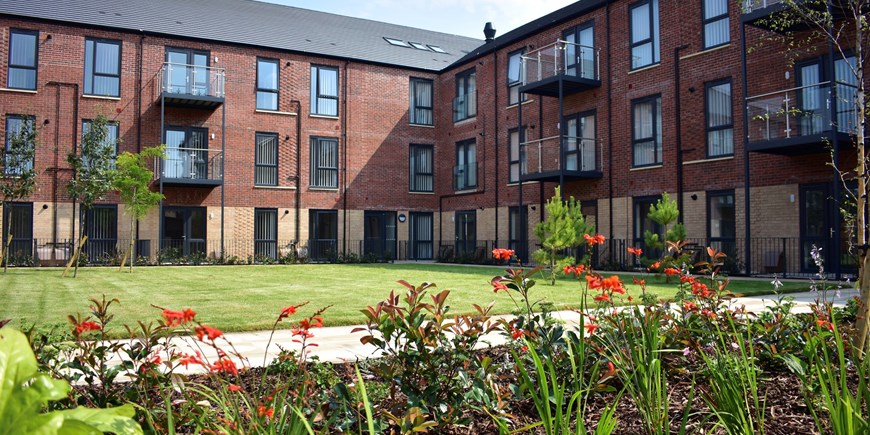 Despite setbacks caused by the coronavirus pandemic, our Development Team successfully completed Minehead in August 2020. Thirty properties across the development are now occupied by existing Southway tenants, including a substantial number of our Older Persons Shared Ownership stock. Throughout the Autumn, the Gecko Team have worked closely with HOOP (Housing Options for Older People) Officers and Southway's Age Friendly Team to support residents with the moving process.
Minehead has already received some fantastic feedback from new residents and we are extremely proud that the development was recognised at this year's First Time Buyers Readers' Awards.
I am so proud of this new scheme in Withington, Manchester. The site was purchased from Manchester City Council and with their financial assistance, together with funding received through Homes England, Southway Housing Trust have been able to provide a range of new homes including low cost home ownership, older person shared ownership and affordable rent for people over the age of 55 years. The results speak for themselves, and Minehead's recent win for Best Age Exclusive Housing Development at the 2020 First Time Buyers Reader's Awards is a fantastic achievement.

Wendy Perkins, Head of Development at Southway
*Quote from London Loves Property