A new development in Gorton, east Manchester, the first shared ownership scheme from registered provider Southway Housing Trust, has been awarded "Best New Development in the North" in the First Time Buyer Readers' Awards 2019.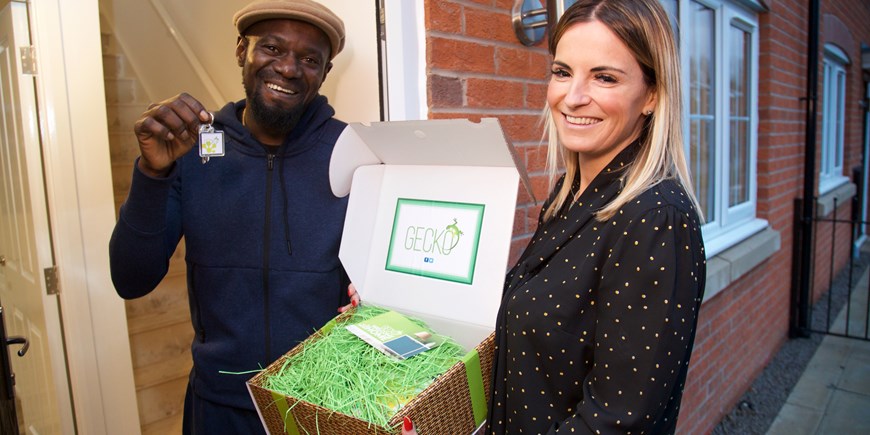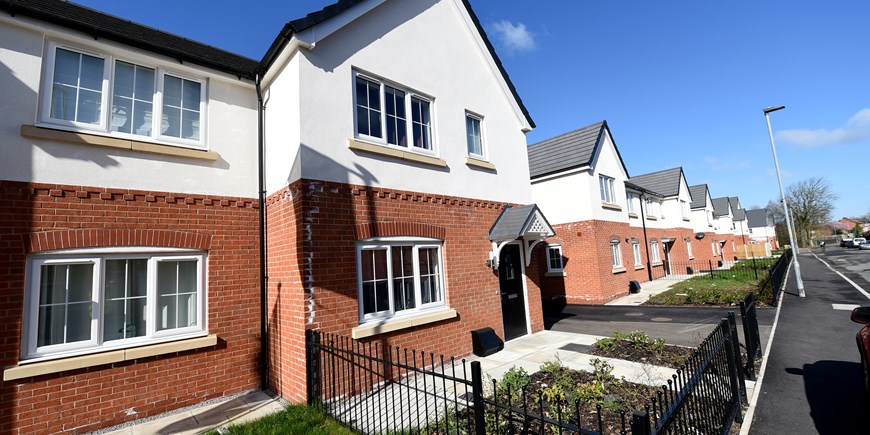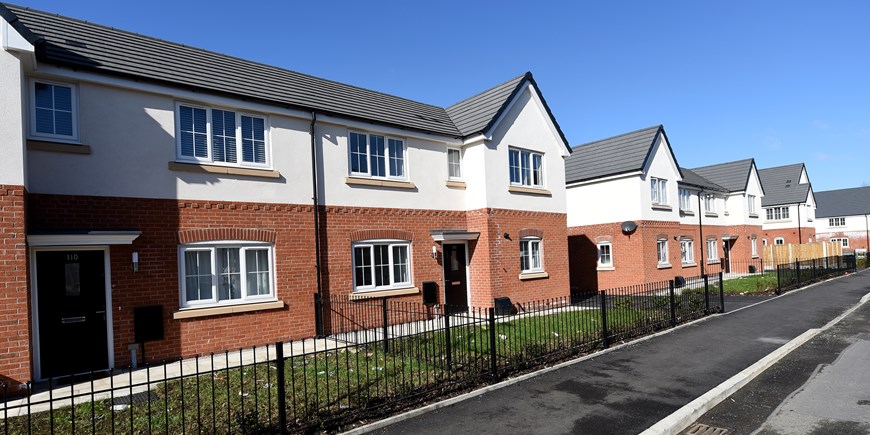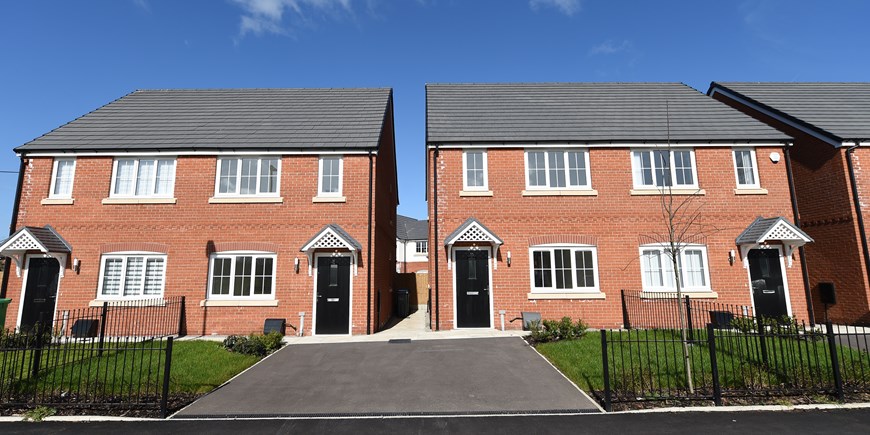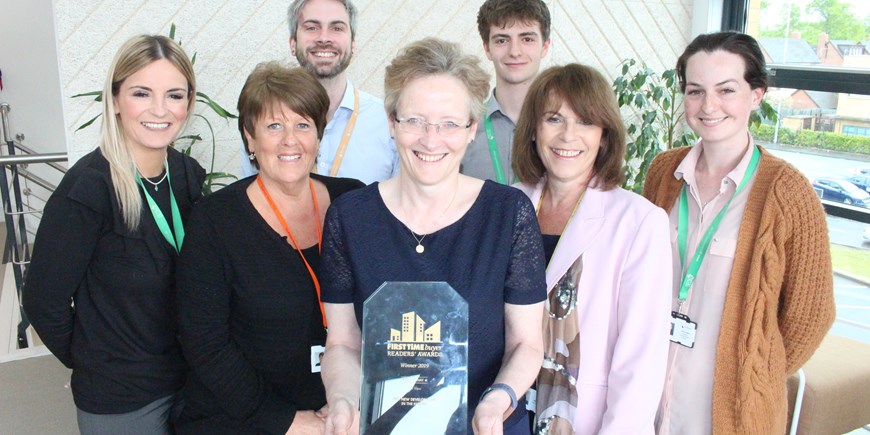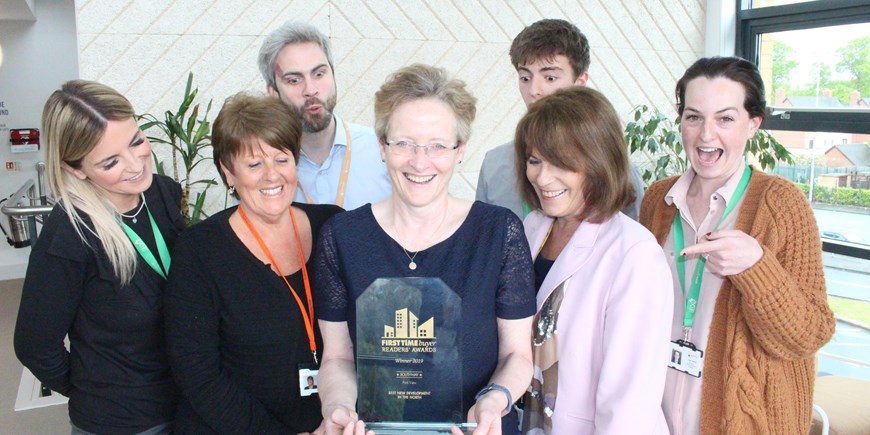 Bringing 46 state-of-the-art homes to a brownfield site near to Gorton train station, the £6.1 million 'Park View' development transformed the previously derelict landscape into a desirable and modern part of the neighbourhood; as well as helping new buyers reach the milestone of home ownership in an up-and-coming suburb.
The homes are available to buy on an affordable 'shared-ownership' basis, which gives people the chance to step onto the property ladder by offering deposits as little as £3000, making the process of buying a new home possible to those on lower incomes. Mr Monfies (pictured below, at key hand over) and his family of four had previously been renting and said this affordable option had allowed him to purchase in the same area.
Park View was funded through Homes England's Shared Ownership and Affordable Homes Programme, and saw Southway work again in partnership with Mulbury Homes.
The properties are being sold under Southway Housing's commercial arm, Gecko Homes, based in Southway Manchester.
Schemes like Park View allow housing associations to generate surplus that can be reinvested into new affordable housing and social projects. Unlike private house builders, Southway Housing is a social business and invests in the communities in which it works. This ranges from tackling food poverty and anti-social behaviour, to the provision of affordable rental tenancies.
Profits made from Park View therefore benefit people and communities across Manchester.
Greg Mulligan, Director of Mulbury Homes Ltd, commented: "We're incredibly proud to have built what is Southway Housing's first shared ownership development.
"These homes look great and are in a fantastic location. It's great to be able to help housing providers create a broad mix of affordable homes, whether for rent, shared ownership or outright sale."
Karen Mitchell, Southway Housing's Chief Executive, said:
"We are overjoyed that Park View has been recognised by this award, particularly as it was a first for Southway and Gecko. The development truly reflects our values, in that it contributes to the regeneration of a new area whilst providing a fantastic affordable addition to the housing market.
We're proud to be offering a new route onto the property ladder for people who may not otherwise be able to afford it in a difficult market. Shared Ownership gives buyers access to some fantastic areas and homes to live in, at more affordable prices. Schemes like Park View also contribute to the shared aims of Manchester's Housing Providers and the City Council to tackle our region's housing crisis."
Member of Parliament for Gorton, Afzal Khan, attended the launch of the scheme and commented:
"It gave me great pleasure to open Southway Housing's first Shared-Ownership scheme, and Gecko Homes' flagship development, Park View. The homes form a sleek and modern development that will further enhance an up-and-coming area of Abbey Hey and Gorton. It's transformed a once-derelict brownfield site into a desirable residence for new buyers for many happy years to come. These new homes will therefore play a big part in supporting local people to be able to live and work in this area and close to the city centre."