Following the successful Spring into Work events in April, this October we invite you to another full month of employment events designed to help you secure some fantastic jobs and training opportunities.
Fall into Work will again feature presentations by popular employers like Aldi, the NHS and Manchester Airport, delivered at the local hubs Barlow Moor Community Association, Westcroft Community Centre and Ladybarn Community Centre.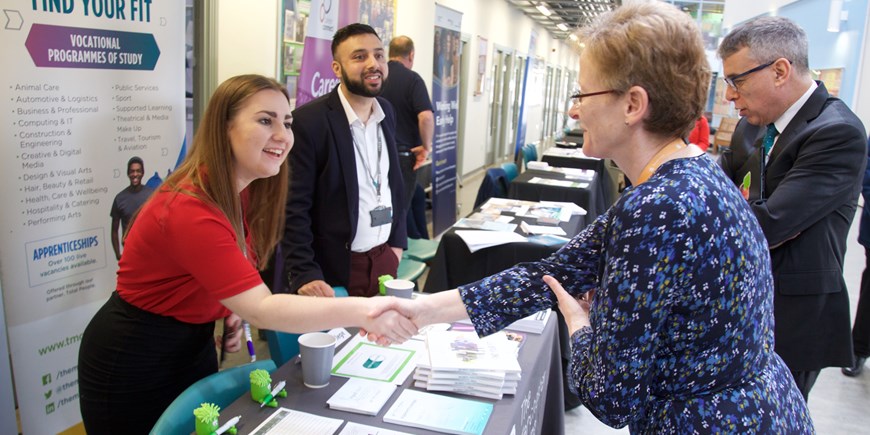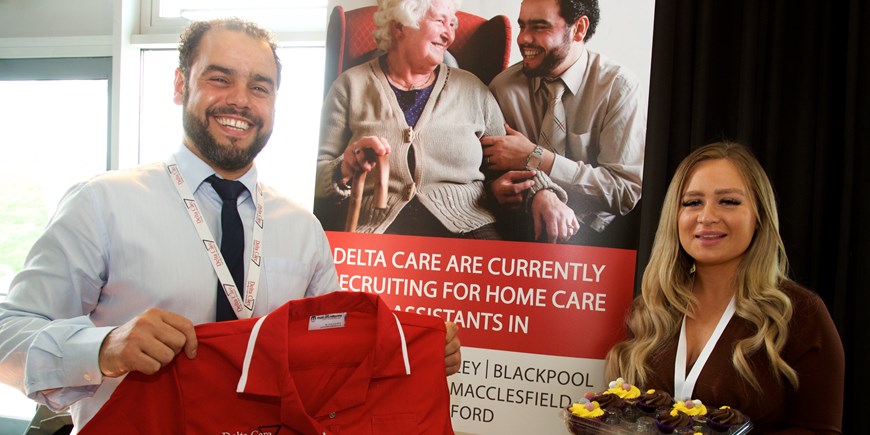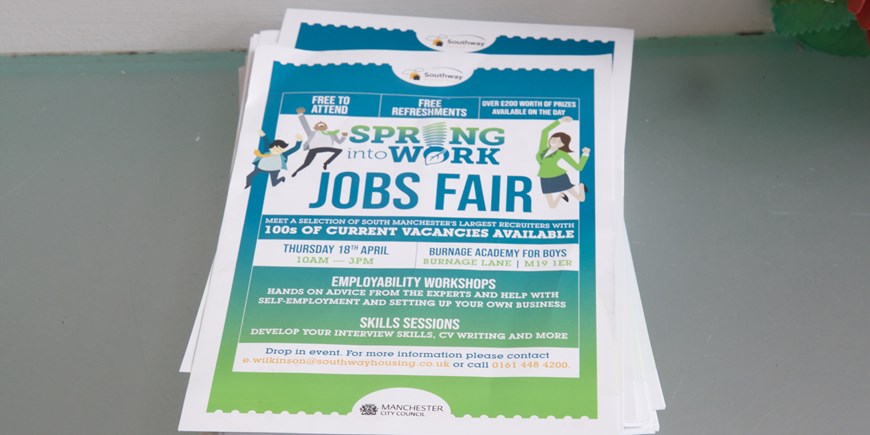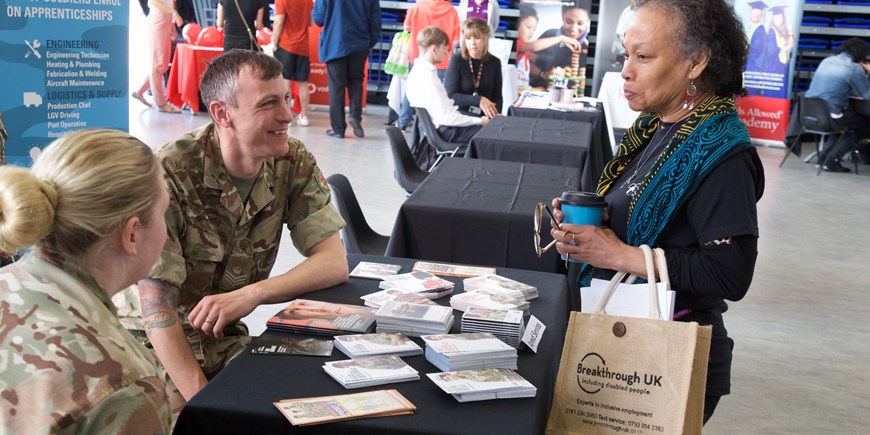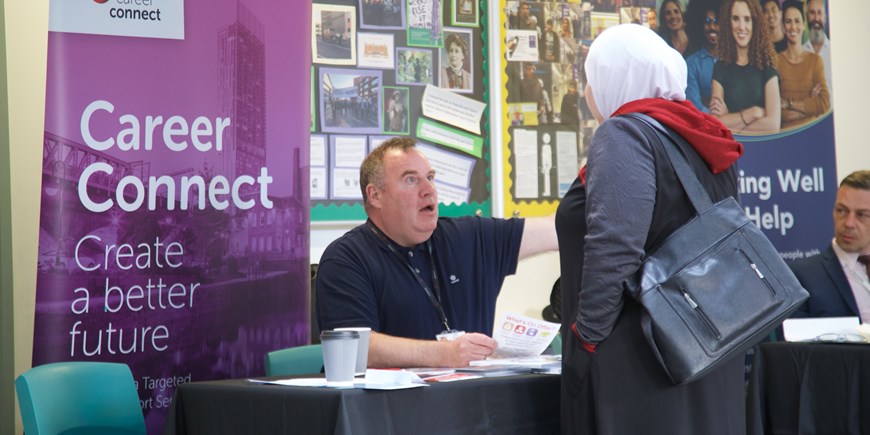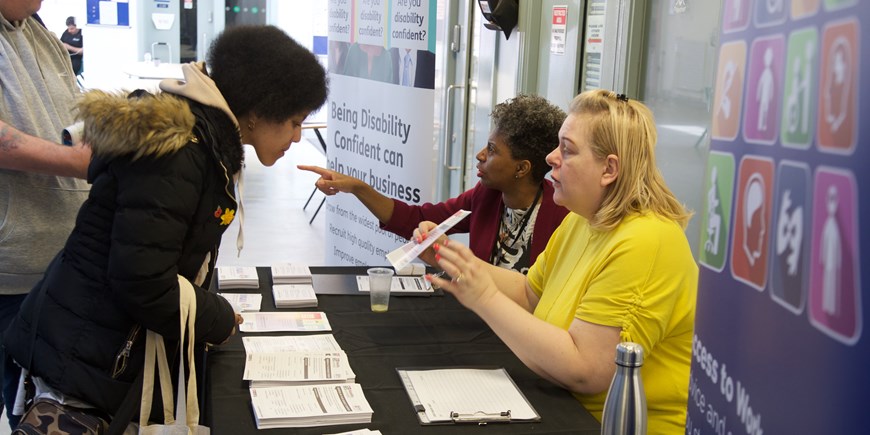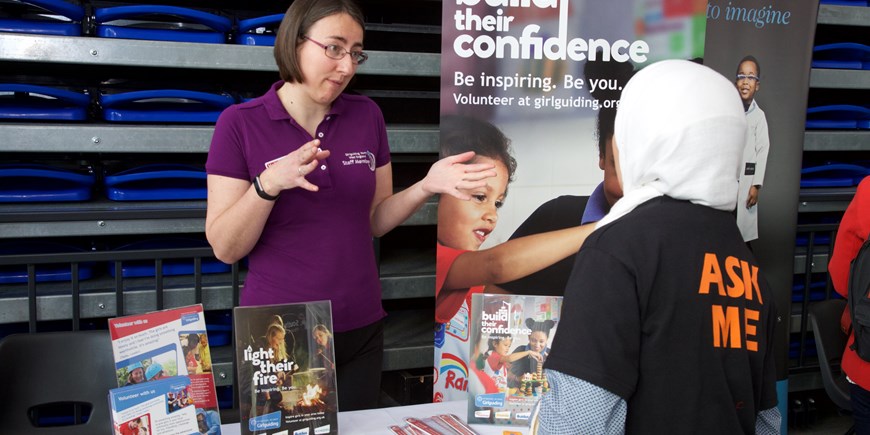 Around 4000 new jobs are being created as a result of the new Manchester Airport expansion alone, and we plan to help tenants and residents take full advantage of these opportunities.
Dates and times for the presentations are being confirmed next month, so watch this space!
October Jobs Fair
On Wednesday 30th October 10am - 2pm we will be running another large Jobs Fair at Burnage Academy for Boys. Attendees will be able to meet lots of key employers with hundreds of job vacancies available across a range of industries, including many of the Airport opportunities.
Like our last Jobs Fair in April there will also be support organisations attending and workshops running all day to provide advice on topics like CV-writing, interview skills, and becoming self-employed.
I prefer to speak to people face to face and it's the same with employers. Through an agency, you just don't get that. You can show the company who you are and that's important.

Bernadette, speaking at the last Jobs Fair
Find out more
To book a place or express interest in the presentation events, or to ask about the Jobs Fair, please contact us.
To sign up for notifications whenever we add new events, follow us on Facebook or subscribe to our Events Calendar.