In April, Southway hosted Spring into Work, a season of friendly and pressure-free employment events to help South Manchester residents connect with exciting new opportunities.
Spring into Work began with an engaging employer presentation from Manchester Airport and Marriott Hotel. Representatives from both employers spoke about the numerous new jobs current airport expansion will bring and offered attendees one-on-one advice on how to create an impressive application. The presentation had well over 30 attendees and got some excellent feedback, with many attendees having started job applications before the day was out.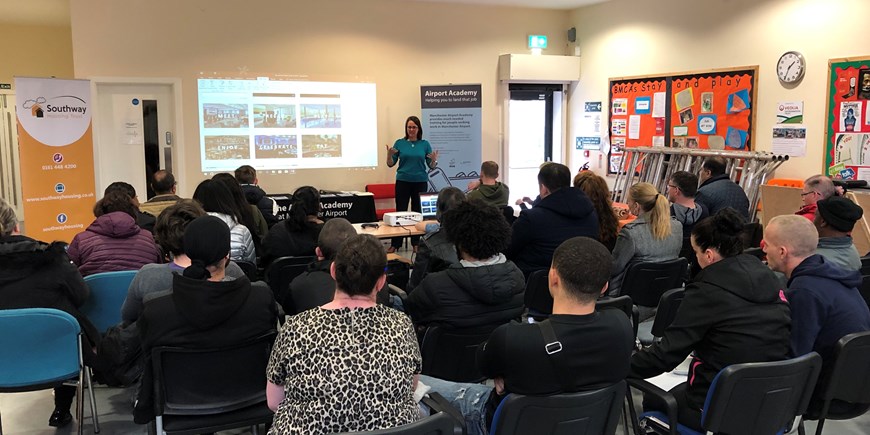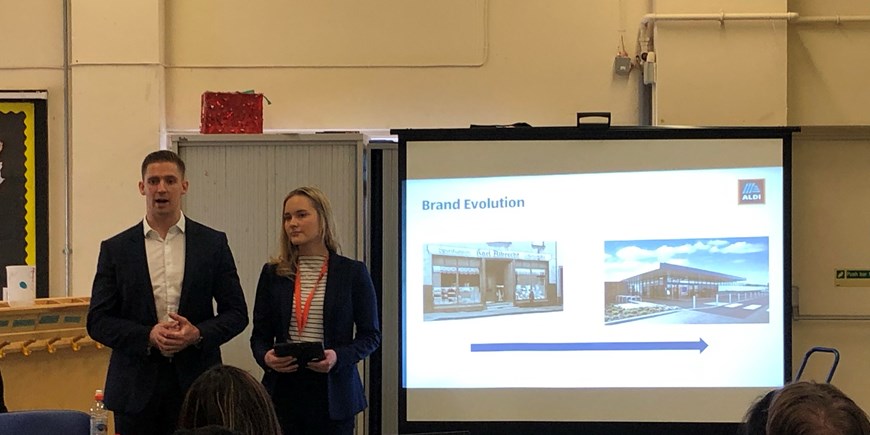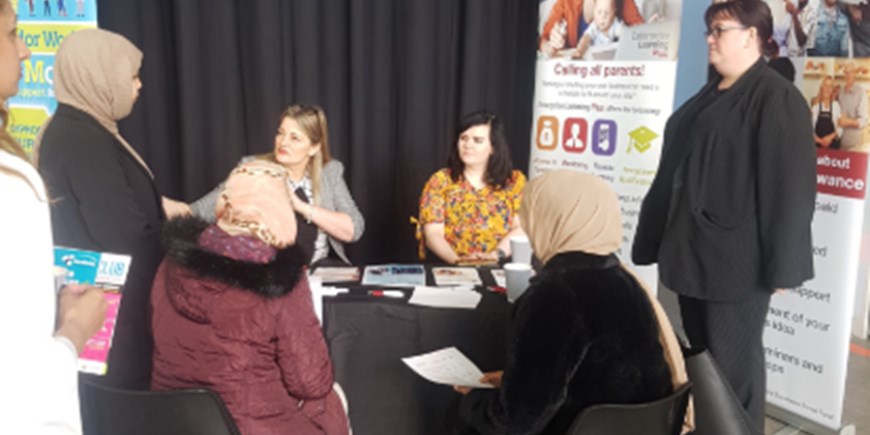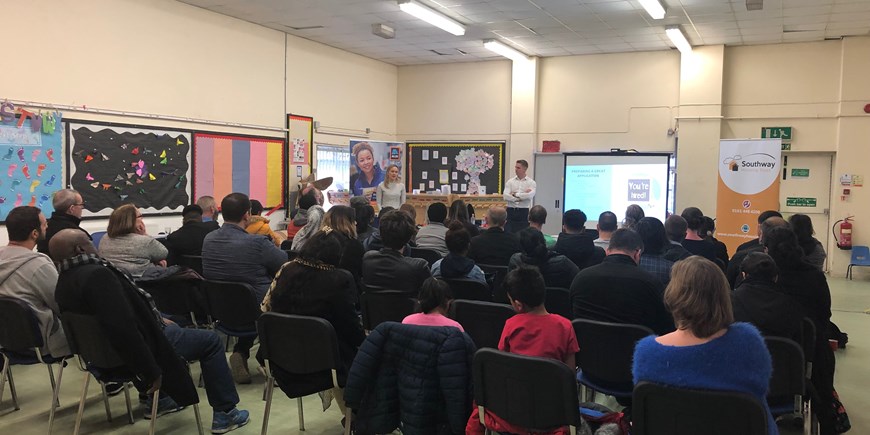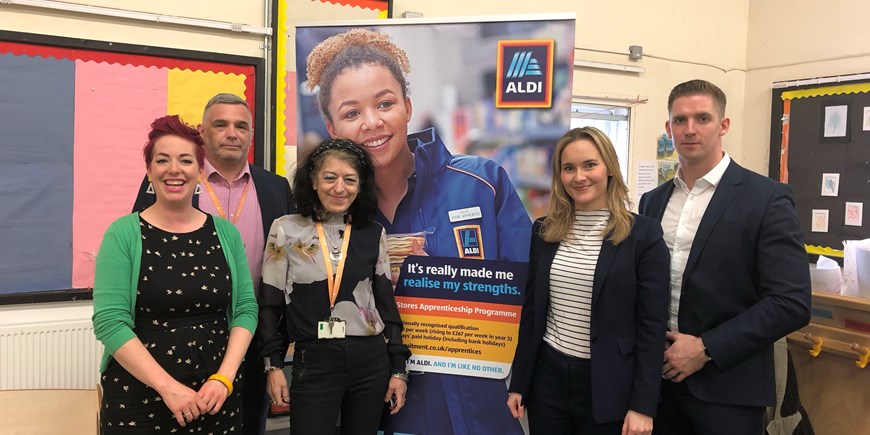 The next event was a talk from representatives from Aldi, winner of 2018's Employer of the Year Award. There was an excellent turnout of over 40 residents from all across South Manchester, and attendees learnt all about the rewarding trainee schemes and job opportunities Aldi can offer. The talk was another big hit with residents, with many excited to learn about the wide array of career opportunities available to them.
The final event of Spring into Work was a huge Jobs Fair, held at Burnage High School for Boys. Over 30 employers including the NHS, Vodafone, Subway, Nexperia, the British Army and Subway attended to offer information and insights to attendants. The Jobs Fair also included free workshops on C.V writing, interview skills, starting up a business and much more.
The Fair was a monumental success, drawing over 130 people from all across South Manchester, and it was fantastic to see so many people from our communities keen to explore the work and training opportunities these employers could offer. We're also delighted that many people who attended the Jobs Fair have since been offered employment.
Jeff Smith, MP, who opened the Jobs Fair, said:
'It was great to see such a successful event that brought recruiters together with local residents to discuss job opportunities and provide guidance through employability workshops.'

Jeff Smith, MP
Thank you to all the employers who participated in Spring into Work and to everyone who attended our employment events.
If you would like more information on how we can support you in finding work, please don't hesitate to get in touch by calling 0161 448 4200! Our Specialist Employment coach Kara and our Advice Team are here to help.