Thanks to effective partnership work between Southway, tenants and residents of Merseybank, Greater Manchester Police Service and Manchester City Council, a misused passageway between Whiteholme Avenue and Brandwood Avenue has been closed.
Before and after: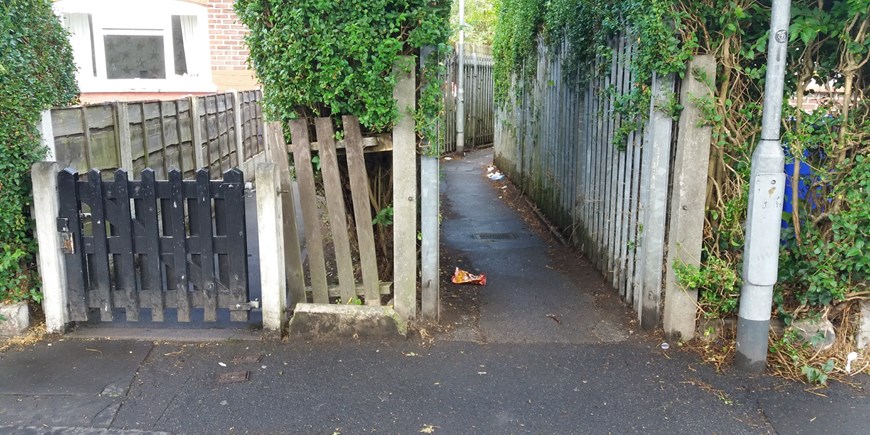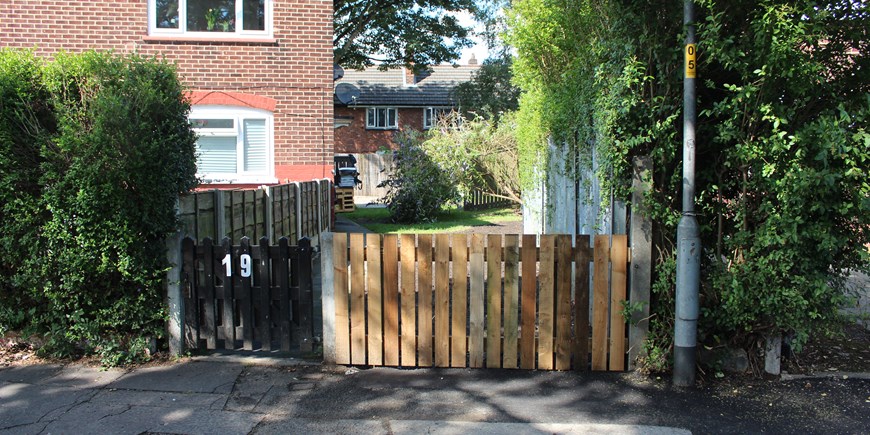 The action was taken following complaints about youth anti-social behaviour and noise nuisance in Summer 2018 and the impact this was having on local residents.
Local people told us the alleyway was being used as a local drugs run and getaway route for this and other crimes. Further reports mentioned fireworks, drone use, and largescale late-night parties.
Using detailed statements collected from local people, Councillors and the Police, Southway was able to submit an application to close the passageway.
This triggered a lengthy but necessary consultation period involving local people, ramblers, utility companies and others. The application was passed to the High Court and eventually approval was given to close the passageway in June.
Southway has since coordinated the removal of the street lamps and re-routing of electrical cables, as well as working with residents to integrate the land on the passageway into the surrounding gardens.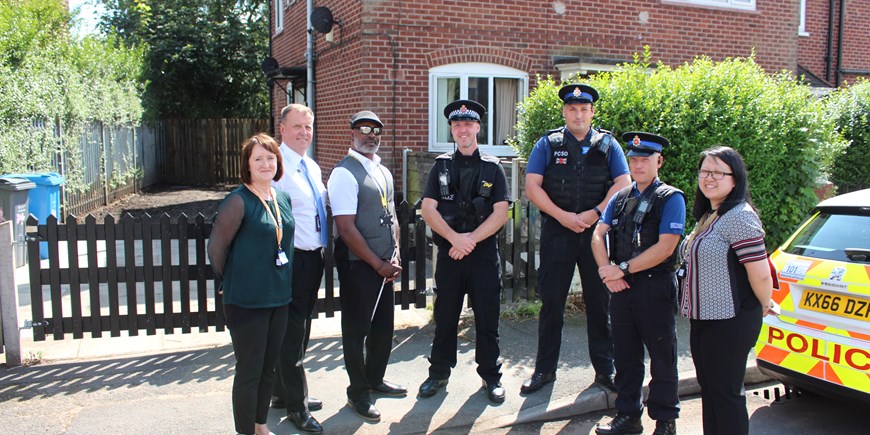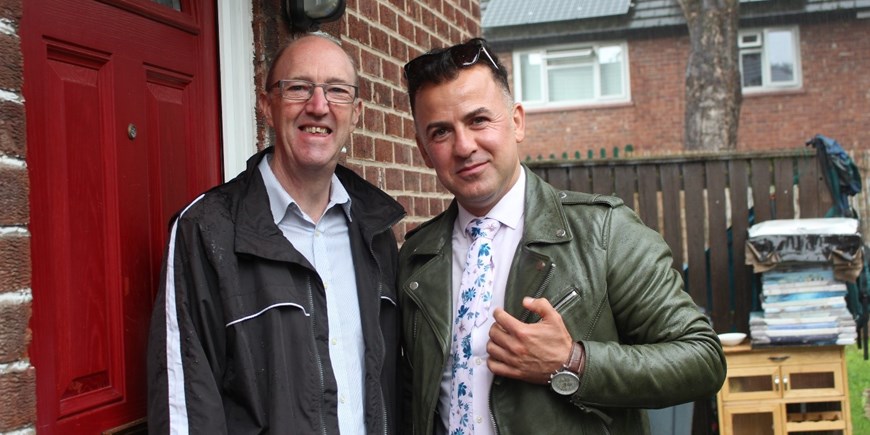 Kelly, a resident of Brandwood Avenue, said "Since the passageway closure it's been a lot quieter here. It looks a lot improved, and there aren't the groups of teenagers hanging around smoking weed. It's definitely better".
Neighbour John, pictured, commented that it made the street look better and that he is now optimistic that it'll help reduce local ASB.
Lai Chan, Community Action Manager at Southway, said: "This positive conclusion to the consultation is a credit to the strong relationship we have with other local services. We want to thank local people, whose information and support enabled this improvement which will now benefit the whole community for years to come."
See it, report it, and stop it
To ensure that our community is peaceful and safe we need your help. Please report any incidents of anti-social behaviour to Southway or the Police. You can report anonymously if you prefer. Any information you give to us will be treated in the strictest confidence to protect your identity.