We now live in a Universal Credit area. If you are claiming Universal Credit and have to pay council tax, you will need to tell the DWP you need Council Tax Support at the beginning of your claim.
If you are currently responsible for paying rent and council tax at your property, your housing costs will be included in your single monthly Universal Credit payment.
If you tell the DWP you want to claim Council Tax Support at the start of your Universal Credit claim, you will not need to complete a separate application to Manchester City Council.
If you do not put in a claim for Council Tax Support when you claim Universal Credit, or your claim is rejected, then you will need to apply for Council Tax Support separately. For more information, and to apply for Council Tax Support, visit Manchester City Council's website.
Below is an example of a claim in full, to show just how simple it is: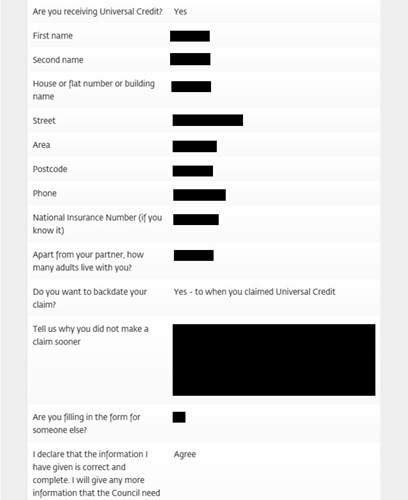 If you do not have access to Wi-Fi, feel free to call into our offices where we have computers for you to use to make the claim (more here).