Since first opening at Merseybank Pop-up Shop in 2016, our Quids in Food Clubs have expanded to an additional four locations and helped hundreds of families manage during difficult times.  
As the summer holidays draw closer, we understand that many households may need extra support to keep their families well-fed and happy. To prepare for this, our Community & Customer Involvement Team have packed 115 bags of food supplies, equating to 1600 cans of food, with the help of our dedicated Quids in volunteers.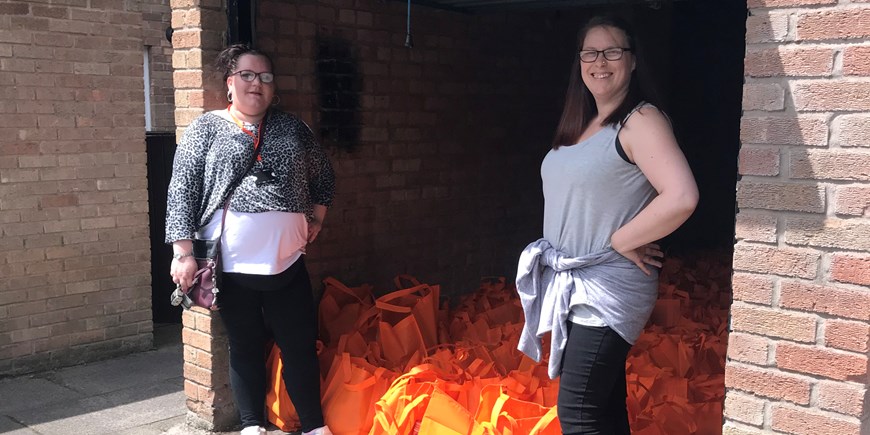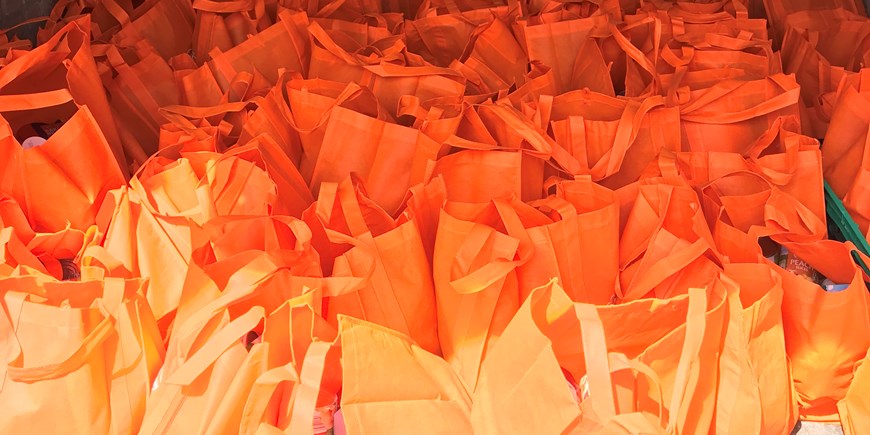 This food will be distributed to our five Quids in Clubs across South Manchester, which provide up to £15 worth of food to members, in exchange for a £2 weekly fee. We've had some fantastic feedback from members of Quids in, who have commented on the real difference the clubs have made for them and their families:  
[Quids in] has been an absolute lifeline. At first, I was embarrassed about having to use the service, but I got to know more people as a result of coming here. Also, when I am in the village, I see other 'foodies' and stop to chat. It has so many social benefits, I really enjoy coming.
Quids in has helped me massively. It means I can pay my rent arrears off. It's a brilliant thing to have in the community.
The club has been a massive help for me and my family
If it had not been for the food club, I don't know what I would have done. It helps get me and my children through the month and, as I am suffering mental health issues, it has eased my anxiety quite a lot.
We're very grateful to the volunteers, including Leanne and Tanya, pictured above, and our Community & Customer Involvement Team, whose dedication and care has ensured the safe handling of this food, which will provide a lifeline to many families over the weeks ahead. 
To learn more about our Quids in Clubs, please click here. You can also find out more about support for families over the summer holidays by visiting our events calendar.
Please remember that Southway is here to help. If you're having problems with money, employment or anything else affecting your health or well-being, we have a range of services which can support you.  
Click here to learn more or contact us to make an enquiry.