Thanks to support from our Southway's Age Friendly Team, and their fantastic volunteers, the Debdale Diggers have been able to continue to bring nature to Gorton throughout the coronavirus pandemic.
The group was founded in 2012 by the Friends of Debdale Park, whose aims are to improve the park for the enjoyment of the public and the benefit of the local environment.
Originally named 'The Volunteer Gardening Project', the Debdale Diggers are open to volunteers of all ages and backgrounds, aiming to provide a common ground for local people to work together to benefit the community. The work they do varies from season to season and caters to all abilities, so anyone can get involved to make friends and take pride in a local green space.
As social distancing came into effect across March, the group was concerned that they would be unable to meet up, meaning their fantastic work would come to a standstill. Fortunately, thanks to intervention from Southway's Age Friendly Team, the Debdale Diggers have not only survived, but thrived under lockdown! Teammates Cathy and Jamie joined the Diggers in replanting and pruning rosebushes. Additionally, funding from Southway allowed the group to purchase new gardening tools, gloves and hand sanitiser for the volunteers.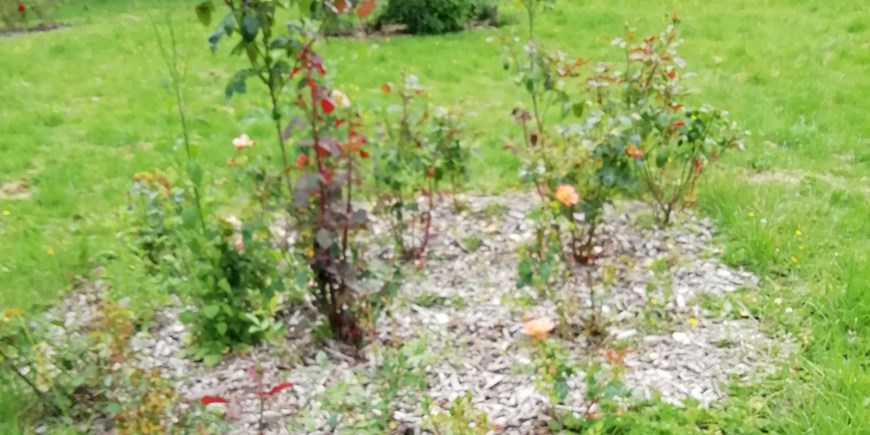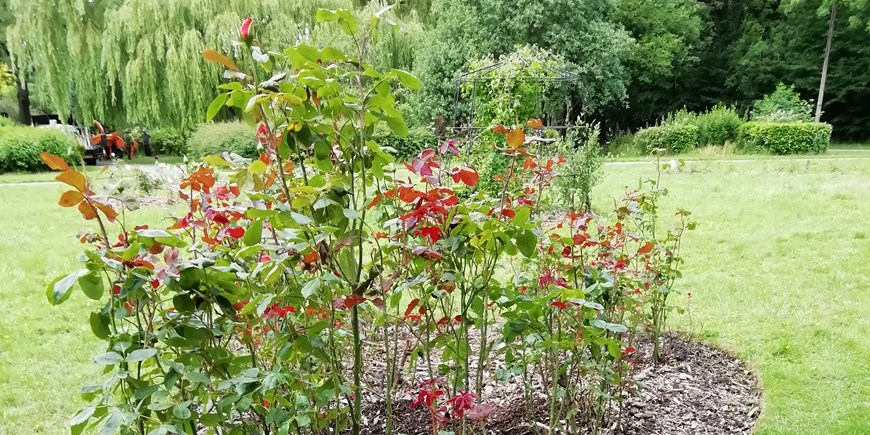 A Debdale Park rosebush, before and after help from Jamie and Cathy
Organiser Olwyn Taylor, who also heads the Debdale Bowling and Social Club, got in touch to share his thanks.
The present circumstances have brought everything socially to a standstill. The council has closed Debdale Bowling and Social Club until further notice, so I have put all my energy and concentration into organising gardening group Debdale Diggers. The council gave us permission to continue with our voluntary gardening in Debdale Park, with the conditions that we all keep a safe distance. Debdale Diggers Voluntary Group has grown from three to eleven members now and I am hopeful it will increase over the coming months. The Rose Beds are looking really good which is down to the hard work of Debdale Diggers and the huge support we have received, physically and financially, from Cathy and Jamie at Southway Housing. I have purchased new gardening equipment for the group and provided sanitizer and gloves. Many, many thanks for all your support for Debdale Diggers and Debdale Bowling and Social Club. We honestly couldn't have done it without your support.

Olwyn Taylor, Debdale Diggers Organiser
We are so pleased that this excellent community group has been able to continue to make a difference under these challenging circumstances. We cannot wait to see how their work shapes Debdale Park over the months ahead.
Get involved
If you would like to join the Debdale Diggers, you can find out more about them on their website or by following their Twitter. You can also listen to Olwyn talk to ALL FM 96.9 here, to get a real feel for the group's work and ethos.
If gardening isn't your thing but you are interested volunteering, there are lots of other ways you can get involved. Find out more here.