We've launched A Job Well Done, to share good news stories and show how the work of our Repairs Team has made a real difference.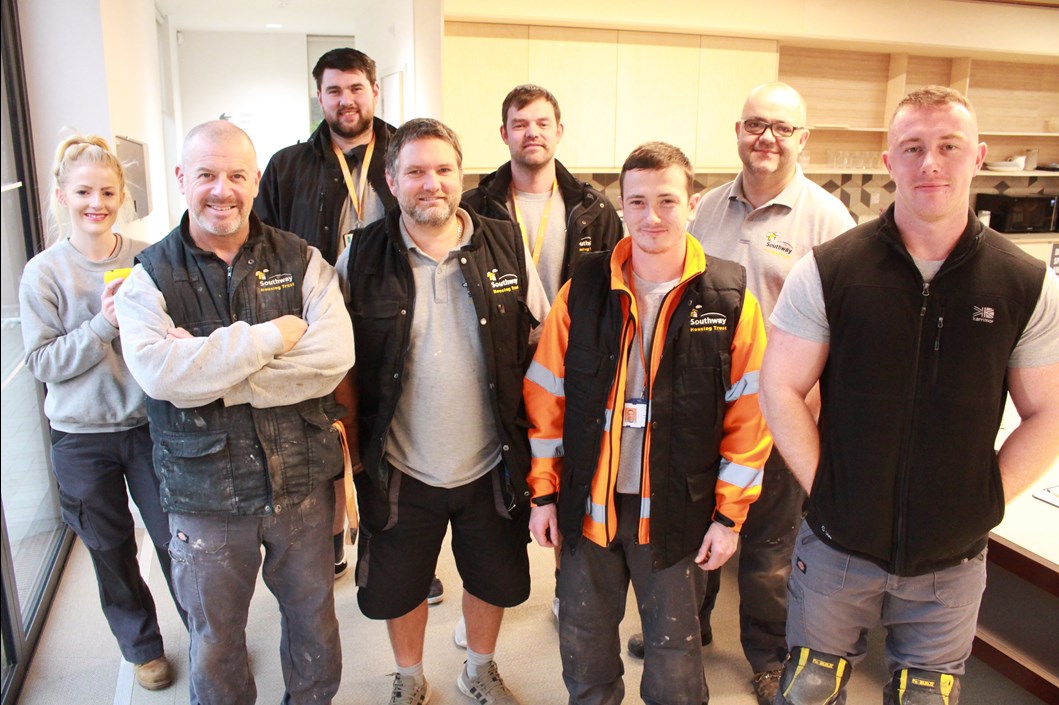 This edition comes from feedback we received from a tenant who had been living in homeless accommodation with her family. With help from our Tenancy Support Team, the tenant had managed to secure a new home and was preparing to move in once some renovations to the property were complete.
A move in date had been agreed, but an unexpected shortage of staff meant that some furniture had not been delivered to the property as planned. This meant that the renovations to the property were unlikely to be finished on schedule, which would result in the tenant and her family staying in homeless accommodation for longer than expected.
Fortunately, one of our operatives, Tony, stepped in. When Tony heard about the situation, he went out of his way to personally collect, deliver and install the furniture, to get the renovations back on track. By doing this, Tony ensured the property was, not only complete, but set up so the tenant and her family could move in with ease.
The tenant, who wishes not to be named, has passed on her thanks to Tony, stating that his commitment to helping her and her family meant that they now have a "safe, new start."
We're grateful to have operatives like Tony, who go above and beyond to secure a positive outcome for our tenants. Thank you, Tony!
Get in touch
We're always happy to hear about how our staff have made a positive impact on the community. If you have a good news story you'd like to share, contact us or get in touch via our Facebook page.