We've partnered up with Greater Manchester Police, the Fire Services and Manchester City Council, to deliver a Community Week of Action in Merseybank, Chorlton.
Running from the 2nd - 6th September, the week will consist of a series of community safety activities, including door-knocking in the neighbourhood and Advice Surgeries, where people in the area can drop-in to report problems or get advice. There will also be a community litter-pick, organised by Keep Britain Tidy and local Councillors Joanna Midgley, Mandie Shilton Godwin and Dave Rawson.
These activities are open to all residents of the Merseybank area, not just Southway tenants.
In addition to this, we are running a competition for under 18's living in the Merseybank area: by sending us your suggestions on how you think Merseybank could be a better community, you could be in with a chance to win an amazing £50 worth of prizes!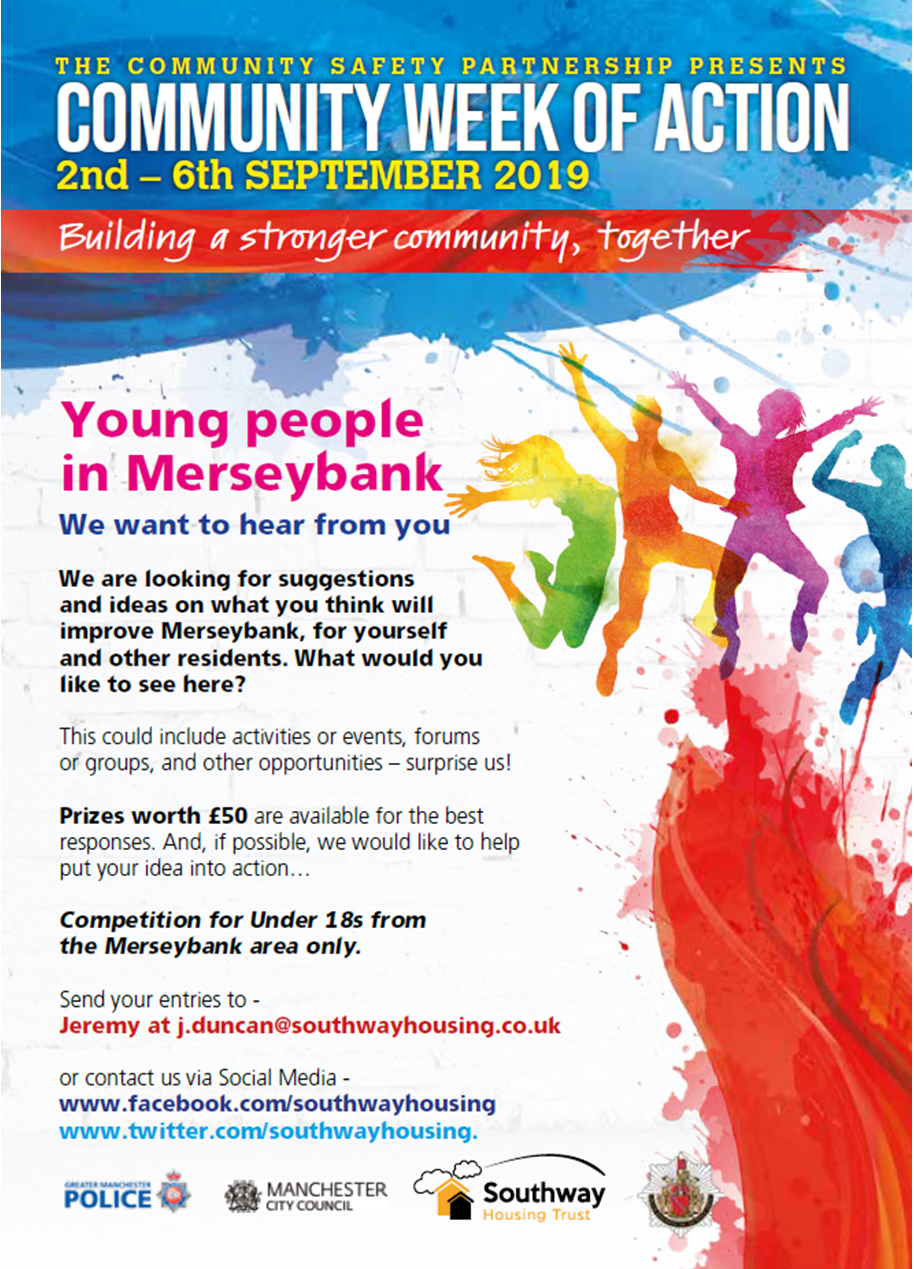 There are no limits on what your ideas can be, and how many ideas you can include in your submission, so get creative! Please send your ideas to Jeremy at j.duncan@southwayhousing.co.uk no later than Friday 6th September!
For more information on the Community Week of Action, please contact Jeremy on 0161 448 4200 or message us on Facebook. Also, keep an eye on our Facebook and Twitter for updates!