Our Environment Team is responsible for keeping our award-winning green spaces in excellent condition, and has led a number of growing projects, to help nature to thrive locally. You may have seen our Urban Rangers, Richard and Debbie, out about during the previous months, as they planted over 300 new trees and shrubs across the community.
In addition to creating and maintaining these green spaces, our Environment Team work hard to ensure they are put to good use, and enjoyed by the local community. We are really proud of the progress the Environment Team has made in integrating nature with our neighbourhoods, and wanted to highlight some of their more recent projects:
Working with schools
At least once every month, Debbie and Richard, work with schools, to get local children interested in the environment. Recent activities include a planting session on Shawbrook Avenue, with pupils from Green End Primary School. The 60 pupils did a fantastic job and managed to plant an impressive 120 whips, which will soon grow into a full 80 metres of hedgerow.
The Environment Team also hosted Fire by Friction sessions for the pupils of Ladybarn Primary School, at our Green Space on Parrs Wood Road. Working with 4 classes of 30 students, our Urban Rangers ran fun and insightful activities that showed students how they can enjoy their local Green Spaces in ways they never could have imagined!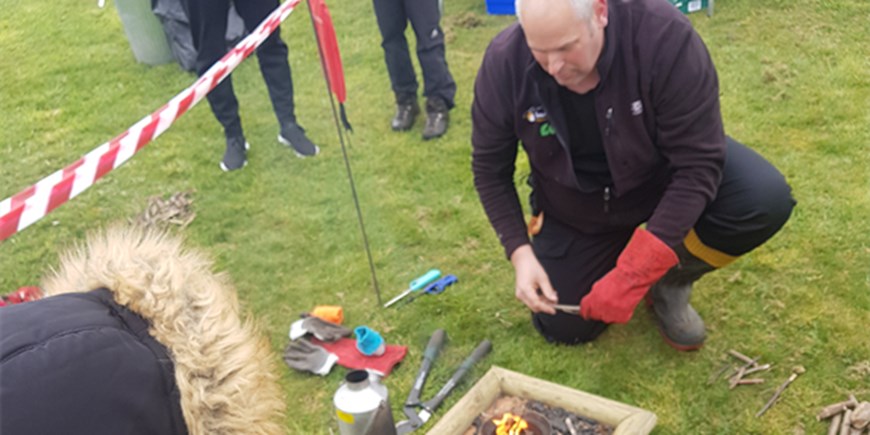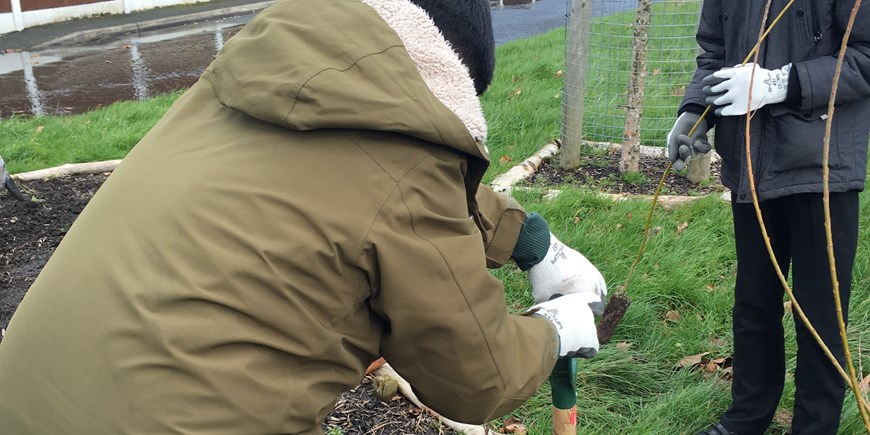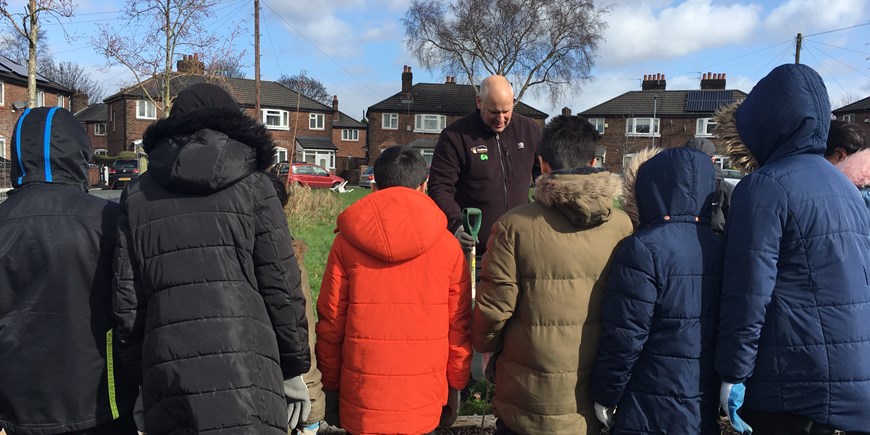 Community Events
The Environment Team frequently collaborates with our Community & Customer Involvement Team in organising fun and exciting community events, including our 2019 Easter fun day! The fun day took place on Green End Road, and made the most of the green space by featuring lawn games, a bouncy castles and face-painting. Over 70 adults and children attended the fun day, and provided lots of positive feedback.
To stay up to date on future community events, keep an eye on our events calendar.
Working with the wider community
Earlier this month, a study about how older adults perceive urban green spaces was published by the University of Manchester. The study, led by PhD Psychology students, was supported by both the Environment and Age Friendly Teams at Southway, who organised the involvement of some of our older residents living in the Old Moat area.
15 residents, aged 60 and above, got involved in describing how they use and feel about smaller green spaces in their local area, to give an indication of whether smaller green spaces had the potential to improve older people's health and wellbeing. Their involvement was vital to the completion of the study, and is a great example of how Southway strives to support the wider community.
Click here to read the abstract of the study.
Get involved
We're always looking for volunteers who share our passion for the local environment! To find out more about how you can get involved, click here.