Despite facing the challenges of lockdown and the pandemic, a new development in Gorton, east Manchester, is having a double celebration as it nears completion and has been shortlisted for a national award after years of hard work and planning. 
Gorton Mill House is a £17 million residential redevelopment of a brownfield site, providing supported accommodation for over 55s with the option of onsite care. The impressive site is set over four storeys and provides 106 apartments, a community café, landscaped gardens and a hair and beauty salon.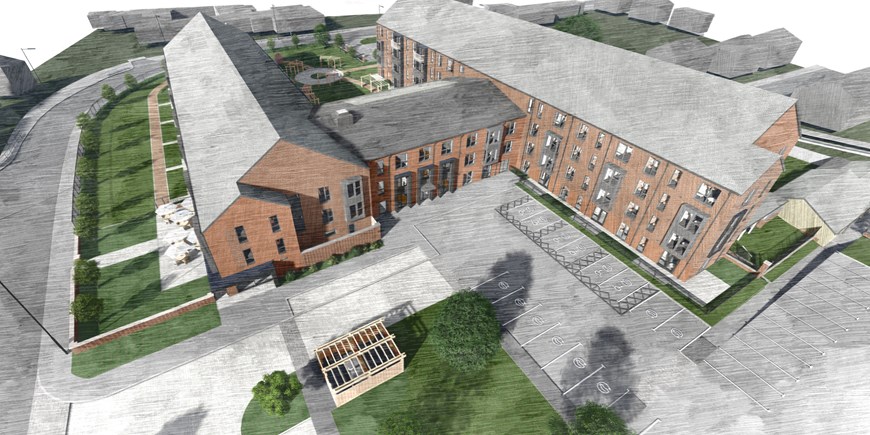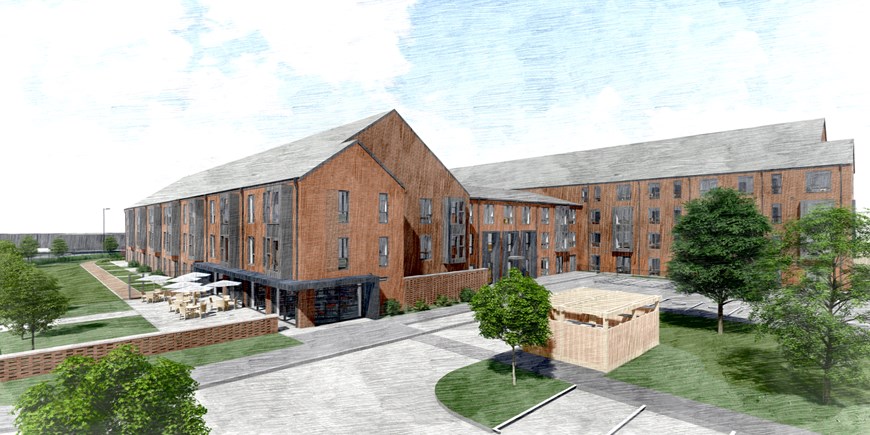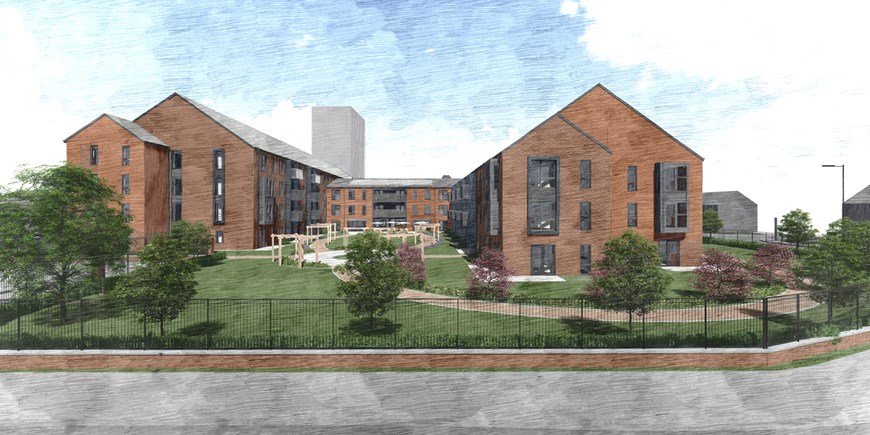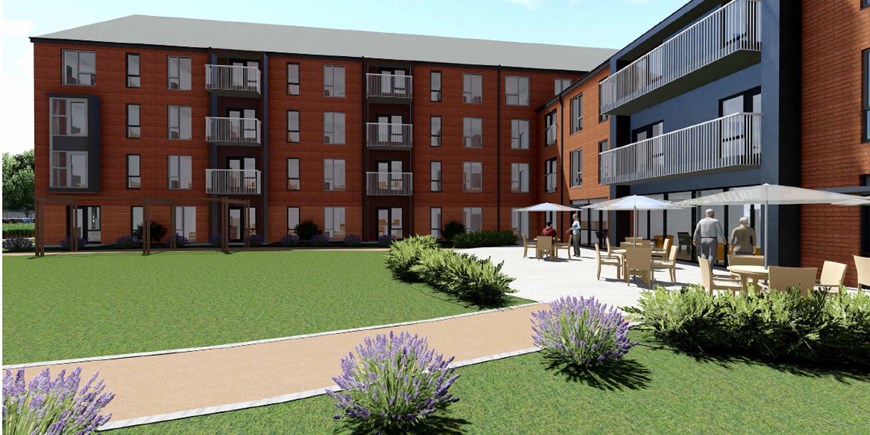 The landmark scheme is expected to welcome its first residents in June 2021 and looks to help fulfil Manchester City Council's housing strategy in respect of "Living Longer, Living Better" in adaptable Age Friendly homes which encourage health and well-being through increased independence, reduced social isolation and community involvement. To support the viability of this development, funding was secured through Homes England with Manchester City Council providing the land for the scheme. The City is also committed to the provision of care and support packages for residences. 
The site aims to become another socially important and significant building, reflecting this through the name "Gorton Mill House" having been built on the site of a former industrial mill. Whilst excavating the site, Southway found day to day objects such as Victorian bottles and pottery which will be displayed in the new building.  The reinvention of the site delivers an aspirational modern building that meets the demands of an aging population and is adaptable to people's care needs which may grow over time. 
The scheme is already being noticed on a wider scale, having impressed enough to be shortlisted for a national award for the "best older peoples housing development" by Inside Housing, the UK's leading Housing news publication.  
"This scheme is born from a great need and demand for extra care facilities in this area. It will create a wonderful community and environment tailored for older residents, whilst freeing up other much-needed homes for young families too. As such, we're proud to be shortlisted for this award."

Karen Mitchell, Chief Executive, Southway Housing Trust
The award nomination has been dedicated by Southway Housing to Paul Maidment, the leading Development Manager on the project; who sadly and suddenly passed away, as the project was nearing completion.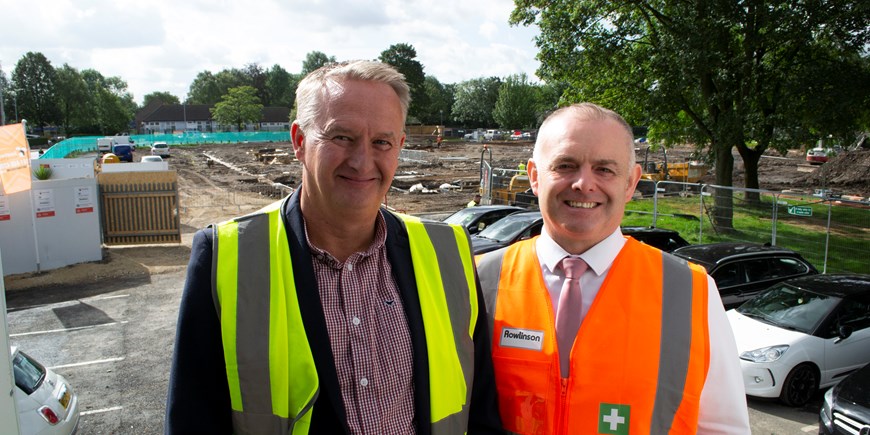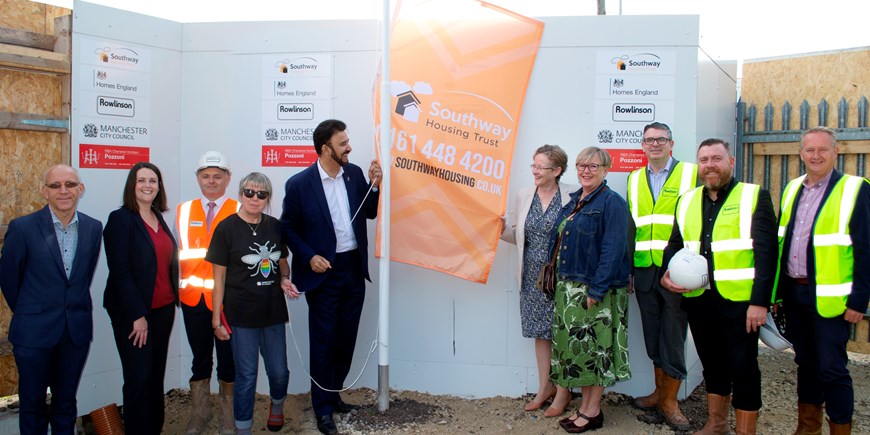 Paul Maidment, pictured left, and staff, partners and councillors at the start of the construction of Gorton Mill in 2019
"We at Southway Housing Trust wish to pay tribute to the exceptional contribution made by Paul, in delivering such an outstanding new development. Paul was such a positive and popular member of staff and a much respected and dedicated colleague, whose professionalism and expertise were instrumental in securing our first 'Extra Care' scheme and indeed, any successes that may follow."

Karen Mitchell
The shortlisting follows other Southway Housing Trust award winning developments of Park View, also in Gorton, winning the "Best New Development in the North" in the First Time Buyer Readers' Awards 2019 and their Minehead Development in Didsbury winning "Best Age Exclusive Housing" in 2020.
If you are interested in the apartments at Gorton Mill House and our With Care offer, read the brochure here.
We are looking for an organisation to run the community cafe at Gorton Mill House, find out more here.