"I've found people appreciate me being available to them when they need it, and feel more comfortable having the same person assisting them as the learning is consistent. A lot of the tenants have also become my friends!"
For Volunteer Week, Digital Champion Naseem Pervaz talked to us about his role – for which he trains other tenants to use technology devices and the internet – what he's gained, and what he'd like to do next. 
We are still running the Digi Champion Service remotely. To become a Digi Champion or get support from a Digi Champ yourself, contact us.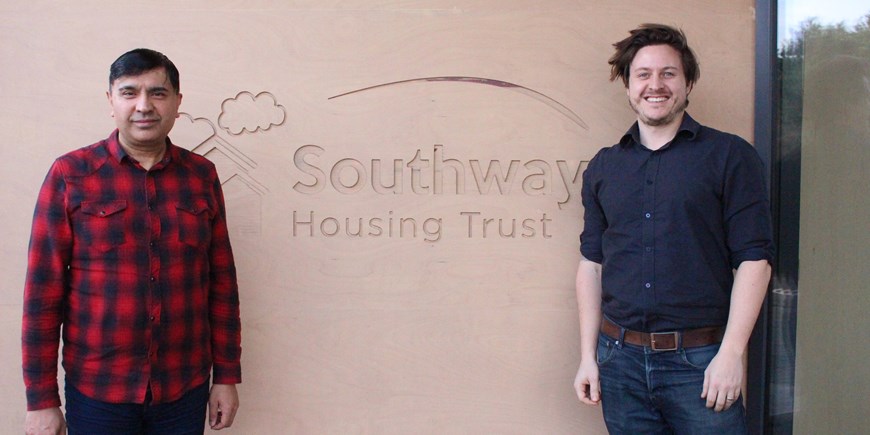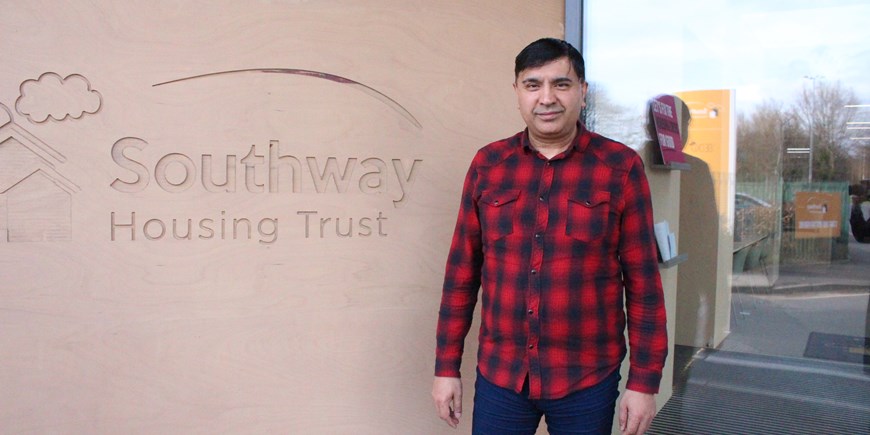 When did you become a Digital Champion, and why? 
Really I've been a Digital Champion since 1976 as I have always helped out friends and family with things like phones and computers. My father was a Computer Programmer and taught me everything he knew. After my O-Levels I did a BTECH in Computer Engineering. 
I have been volunteering as a Digital Champion with Southway for about 4 years and really enjoy it. 
How have you found it? Has it been what you expected? 
It has been very natural for me as helping people with technology is something I have always done. It's great to meet new people from different age groups - and having done so, I've found that I have to use a different approach depending on who I'm helping. 
For example, with some of the more elderly people I have learnt to explain things more slowly and haven't overloaded them with too much information at once. I advise them that I will always come back and help them again and that they can always call me if they need help with anything. 
I've found that they appreciate that and feel more comfortable having the same person come back to help them as the learning is more consistent. A lot of the tenants have also become my friends, which is great! 
Have you found the experience useful and has doing this volunteering lead to anything else? 
I have found the experience really useful and have really enjoyed meeting new people and making new friends. I don't want to do this as paid work as this is my passion - I want to keep it separate from my job, which is as a supply teacher. 
What are your plans for the future? 
I want to continue volunteering as a Digital Champion with Southway. I would like to start expanding the type of help I'm providing people with and start to assist tenants who have trouble with Smart TVs for example, as well as assisting with laptops, computers and phones which is what I already do at the moment. 
It would be great to take on more challenges and responsibilities as a Digital Champion to help people even more than I am already doing.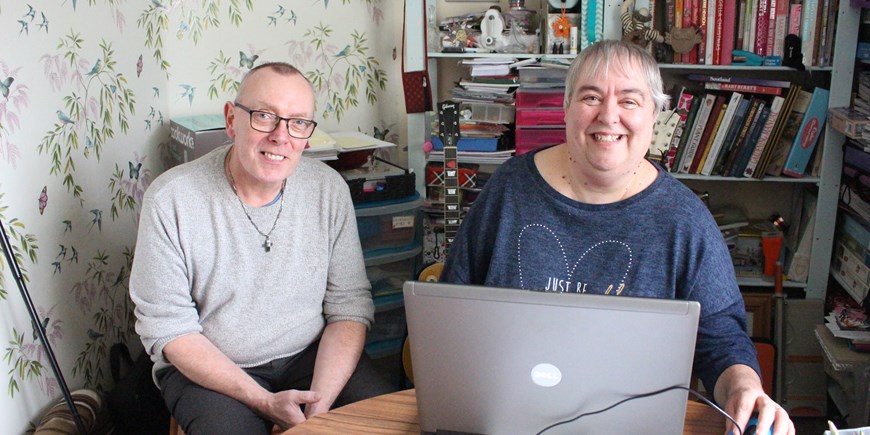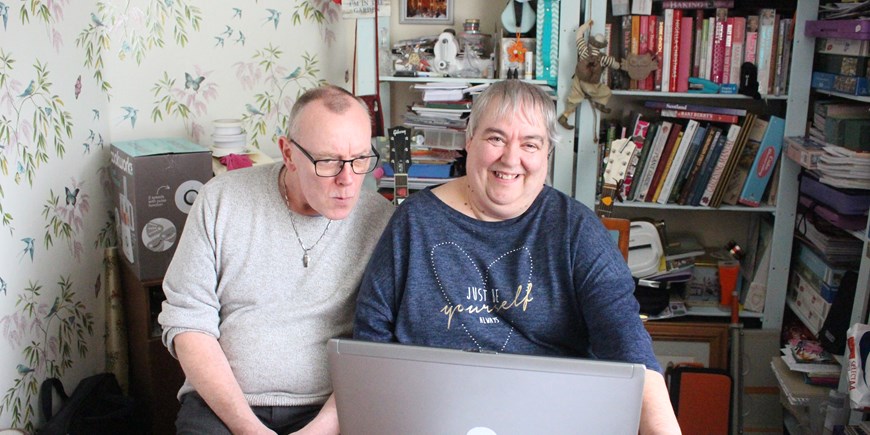 "At our age it can be difficult to pick new things up with computers but the help you receive is at a slow pace over a few visits and isn't overly technical. I'm only sorry we didn't get on the phone sooner. Naseem was our knight in shining armour."
Wayne and Ann Jackson requested support from the Digi Champ project because they wanted to feel more confident about online security. Over the course of their sessions with Naseem, they learnt a lot more! 
Why did you decide to contact Southway about getting help and what was it for? 
We were on our laptop searching the internet and saw some messages about how Windows 7 is no longer supported on our computer and that we could be vulnerable to viruses. It was advising us to switch to Windows 10 but because we are not particularly confident with computers we needed help. We thought about who the best people to help us would be and decided to give Southway a ring as they had helped us with other things in the past, such as when we were able to get a new bath installed. We weren't aware of the Digital Champion scheme before we called but when we explained the problem we were referred and was provided with help straight away. 
What happened next, how did the Digital Champion assist you? 
Our Digital Champion, Naseem, arranged to visit almost straight away. We told him what the problem was and he was really nice and helpful. He asked what we use the laptop for and then based on that he explained that we didn't actually need to upgrade if we didn't want to and that if we did, we would have to get used to a brand new system. Instead, he put on a housekeeping system that cleaned up our system and made it run much faster and more efficiently.  
Did you receive the kind of help you were expecting and looking for? 
The help we received was above and beyond what we were expecting and Naseem even came out to help us on a Saturday, which was great for us! We are totally happy with the help we received and the process in general. 
Would you ask for digital help again in the future and would you recommend this service to other tenants? 
Yes definitely. Because of our age it can be difficult to pick new things up when using computers and Naseem really tailored the way he taught to make it easy for us to understand. If you're in a similar age group to ourselves and you find computers a bit of a mystery, then this service could be great for you as the advice and help you receive isn't over technical and was at a slow pace spread across a few different visits. 
Is there anything else you would like to add?  
Well we went from being really confused upon encountering the problem with the laptop, to resolving the issue and receiving really helpful advice in a very short space of time. I'm only sorry I didn't get on the phone sooner. When Naseem showed up at our door he was like a knight in shining armour. 
Get involved 
Would you like to volunteer for this rewarding role? Or would you like the help of a Digi Champion? You can find out more and sign up here.