A team of local volunteers has gone above and beyond to help some of the most vulnerable people in South Manchester through the coronavirus pandemic.
'Dear Neighbour' was created with the aim of supporting vulnerable people in Burnage, Withington, Chorlton and Didsbury at risk of ill-health or isolation as a result of the pandemic. The group offers to help by shopping for food, collecting prescriptions, walking dogs and running other errands that shielding or unwell people are currently unable to do.
"It's been inspiring seeing our community come together at such an awful time. I'm very happy our group is able to help so many people."

Jen Savaris, Founding Member
Set up as a Facebook group at the start of April, Dear Neighbour quickly gained momentum, amassing over two thousand members and expanding from a team of one to eight. Within the last couple of weeks the team has grown further, recruiting four extra admin assistants to cover their helpline and respond to report requests.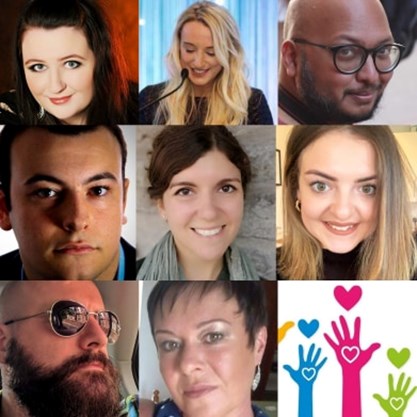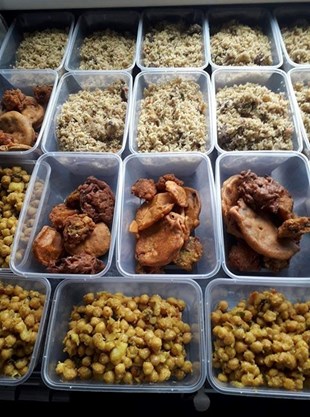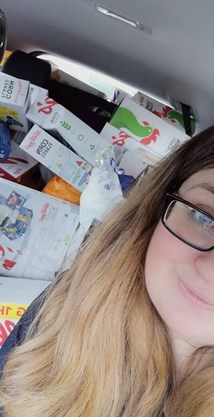 Founding member and Southway tenant Jen Savaris hoped that Dear Neighbour would be a place where people could "come together as a community to help our neighbours and the vulnerable that cannot get food, medications, and more."
We spoke to Jen to find out more about the work she and the team have been doing:
We're continuing to do shopping for vulnerable and isolating people and have new volunteers who were excited to get stuck in. I've also been taking a key worker to work at the hospital 4 days a week for the past 12 weeks; we've become good friends now. We joined forces with a man called Charlie Davies from Withington, who organises food bank appeals to collect donations of food and money to support food banks across Manchester.

Jen Savaris, Founding Member
Between them they raised over £10,000 and donated tonnes of food to the cause. Inspired by Charlie, Dear Neighbour has been doing their own food bank collections for a further five foodbanks and clubs including Southway's own Quids in Club, as well as making food parcels for anyone struggling but not referred to a food bank.
We were incredibly grateful for the donations from Dear Neighbour, which allowed us to help more Southway residents. I was pleased we were able to reciprocate in a small way by providing the group with the Quids in van for their deliveries.

Debbie Leonard, Quids In Coordinator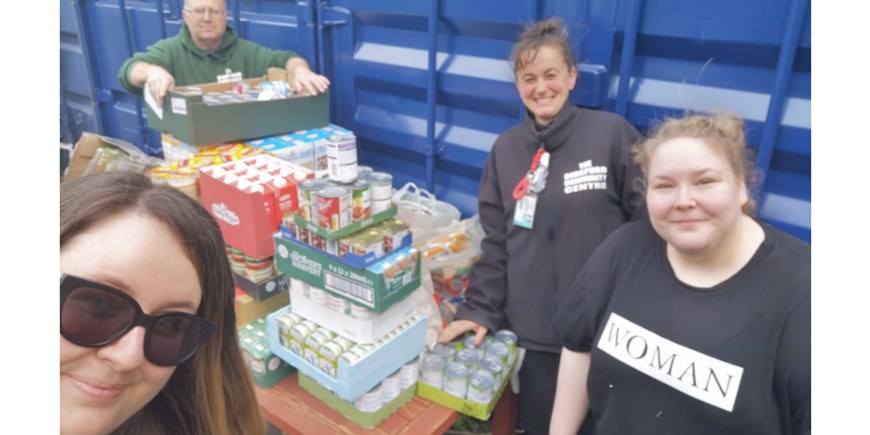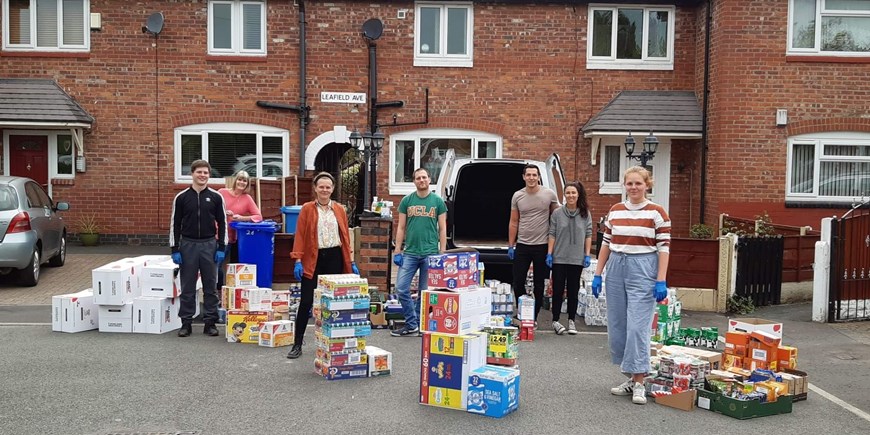 Dear Neighbour's work has offered a lifeline to some of the worst affected by the coronavirus crisis. Recently, the team responded to Withington Hospital's plea following the closure of their canteen by donating pasta, biscuits and other foods that could be cooked with minimal facilities. They also secured second-hand mobile phones for patients with mental illnesses, providing them with the means to engage in counselling and contact helplines for support.
Volunteers have been collecting dog food to help Withington hedgehog hospital, and collecting baby items and donating them to women and parents in need of specific items who are struggling. Team member Rachel has been helping the community by cooking for anyone in need of a meal.
I am 77 and isolating because of this virus. Jen Savaris has been doing wonderful work for people like myself, doing my shopping and keeping in touch with me to see if I'm ok. Without her doing all this life would have been a lot harder to bare.

Maurice, local resident
Beyond this, Dear Neighbour has brought a smile to service users celebrating their birthday in isolation by arranging for their neighbours to sing 'Happy Birthday' from their doorsteps and sending them video messages.
The sense of community which has grown out of this virtual support network is one of the most profound impacts of the group. For every message asking for help, there are typically tens of responses of kindness and reassurance.
The group has been incredible and I'm so thankful to have met so many wonderful humans through this. I'm now thinking of a way we can continue to support the community like this even after Covid.

Jen Savaris, Founding Member
Get involved
New volunteers are always welcome, as well as donations from those that are able to and want to do their bit for the community. You can view the fantastic group and sign up at www.facebook.com/groups/dearneighbour.
Their website, www.dearneighbour.co.uk, has a list of food items they need. Text Jen on 07385 722680 if you would like to contribute any.
If you need support with food, remember you can contact Southway. We can either assist you directly or connect you to support, depending on your circumstances.