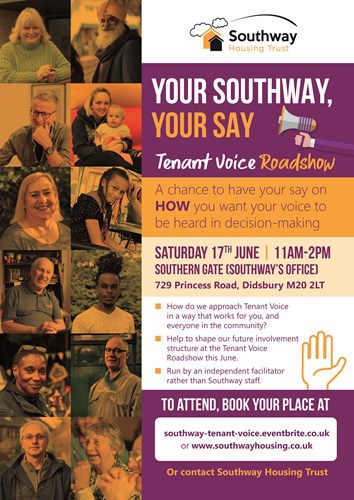 We want our tenant voice to run through everything we do in a way that works for you and everyone in the community, so we want to hear from you!
On Saturday 17th June, we'll be holding a Tenant Voice Roadshow event at our Southern Gate office between 11am and 2pm. We're inviting tenants to come along and have their say in how their voices could be heard in future decision-making at Southway.
The event will be run by an independent facilitator, giving everyone who comes along an opportunity to share how they feel their voice could make a difference in the key issues facing our tenants and communities.
Complimentary refreshments will be provided. To book your place at the event, please register on Eventbrite here.