Southway tenants can access a new simple, effective budgeting course, designed to help you to build confidence and get to grips with your finances.
It's for anyone who would like to:
Learn how to create their own budget
Discover practical tools to manage their money day-to-day
Set some simple, achievable savings goals
Gain simple tips for controlling their spending and getting their budgets to balance
Improve their relationship with their money
Talk through issues of debt and the wise use of credit
There are two types of course to choose from:
Self-led online course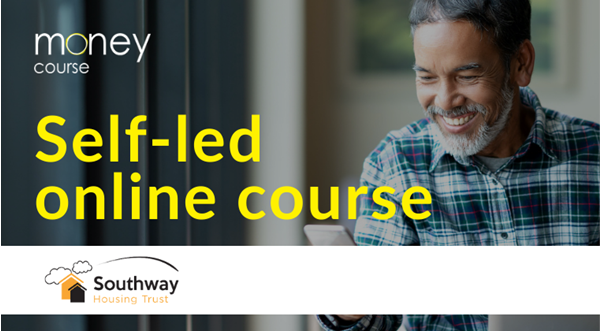 The self-led version of the Money Course allows you to work through the online materials at your own pace, whenever (and wherever) suits you. You can save your progress and return at any time. Access is free for 90 days and includes helpful downloads and links to further sources of information and support.
To access the course, click the button below and fill in your details to create an account:
Live online course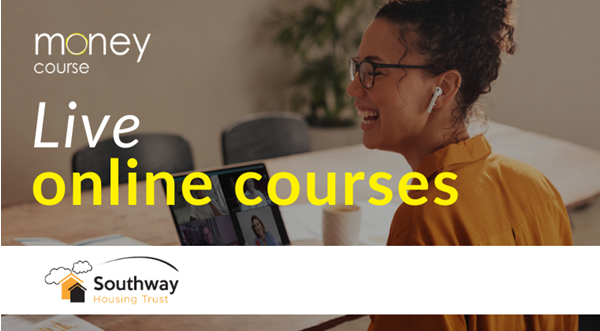 Live Money Course sessions are held regularly online via Zoom. You can book a free place by clicking the link below, choosing one of the Dates under Live Online Courses, and clicking Register:
Register for a Live Online Course
More resources to help you manage your money from Crosslight Advice: 
Online directory

Browse a range of articles, tips and tools for saving money, maximising your income and getting to grips with your finances on the Money Course's Online Directory – it's updated regularly to keep up with the latest on the cost of living situation.

Budget Builder
Download the Money Course Budget Builder as an app, or use the website version, to create your own customised budget, and keep track of your day-to-day spending.