Following our successful employer events, we're very excited to wrap up Fall into Work with another huge Jobs Fair!
Join us at Burnage High School for Boys on Wednesday 30th October from 10am - 2pm to meet lots of key employers with hundreds of job vacancies available across a range of industries. Participating employers include*:
Vodafone
Marriott Hotel
Service Master
City Care Partnership (NHS)
NHS Careers Hub
BUPA
Capstone Foster Care
Army
Britannia Hotel
Right At Home Stockport & Didsbury
The Jobs Gym
BRC Promotions
Community Integrated Care
And many more!
Representatives from these employers will be on-hand throughout the day to discuss the amazing opportunities they can offer, with many accepting applications on the day!
We are also very excited to announce that Manchester Airport will be returning to talk about the 4000 new jobs their new expansion alone will be creating. Manchester Airport was one of the largest employers to participate in our previous employment season, Spring into Work, and we plan to help tenants and residents take full advantage of the opportunities they have on offer.

There will also be lots of support organisations attending and workshops running all day to provide advice on topics like CV-writing, interview skills, and becoming self-employed. You can see a full run down of the workshops below: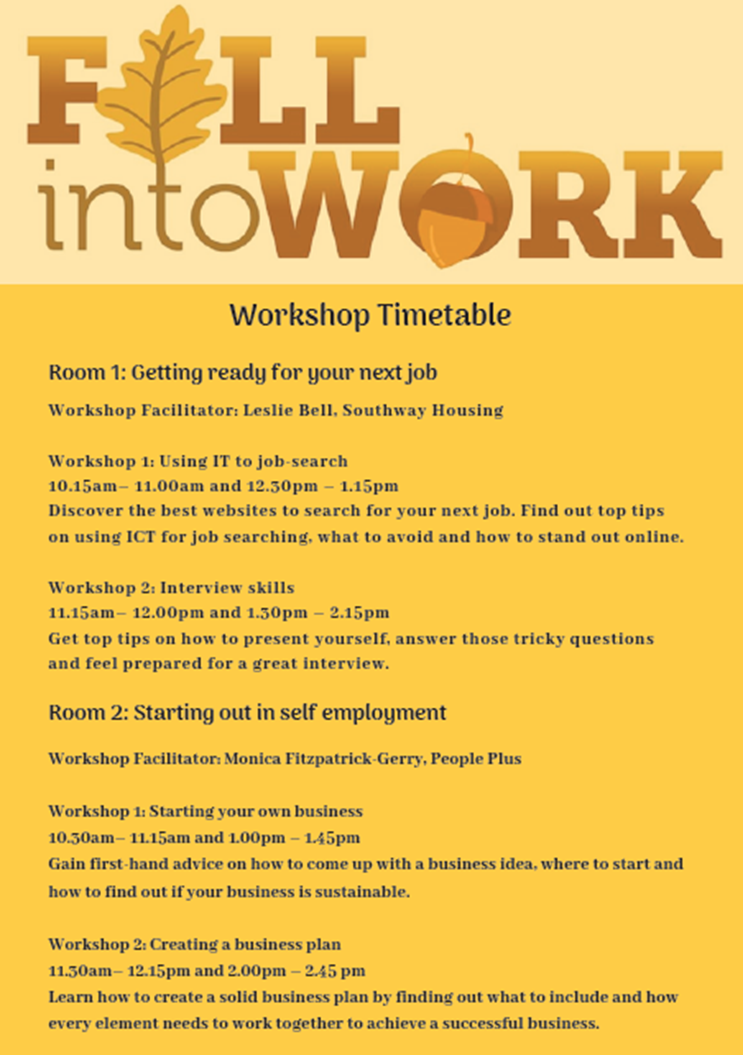 These workshops are completely FREE - all you need to do is book your place when you arrive!
To get the latest updates on our Jobs Fair, keep an eye on our Facebook event and Twitter page.
*This list is correct as of 29th October 2019.