At the beginning of September, we ran a Community Week of Action in Merseybank, Chorlton. The week was a collaborative project between Southway, GMP, Manchester City Council, the Fire & Rescue services and local councillors, which aimed to encourage residents to speak with us about local issues that matter to them.
We hoped that, through a week of proactive communication, we could help to strengthen the relationship between us, our community partners and Merseybank residents, with the larger goal of working towards a better community for everyone.
The week consisted of advice-based activities, which offered support with:
ASB, crime and hate crime
Fire safety, smoke alarms & fire risks
Home security
Health and wellbeing
Staff knocked on doors across Merseybank, to speak with residents one on one, and ran Advice Surgeries throughout the week, so that anyone living in the area could drop-in to report problems or get advice. Both of these provided us with the opportunity to have a substantial conversation with residents about their concerns and priorities for their neighbourhoods. We received a lot of input from both Southway tenants and private residents in the area, giving us a strong idea of what issues matter most to the people of Merseybank.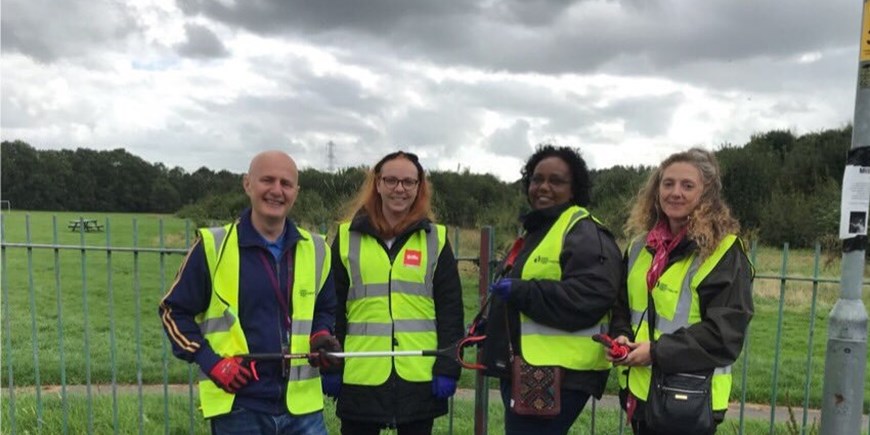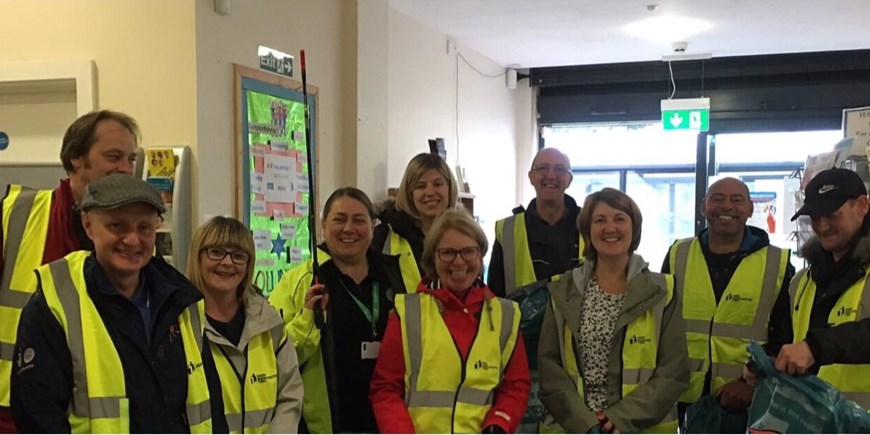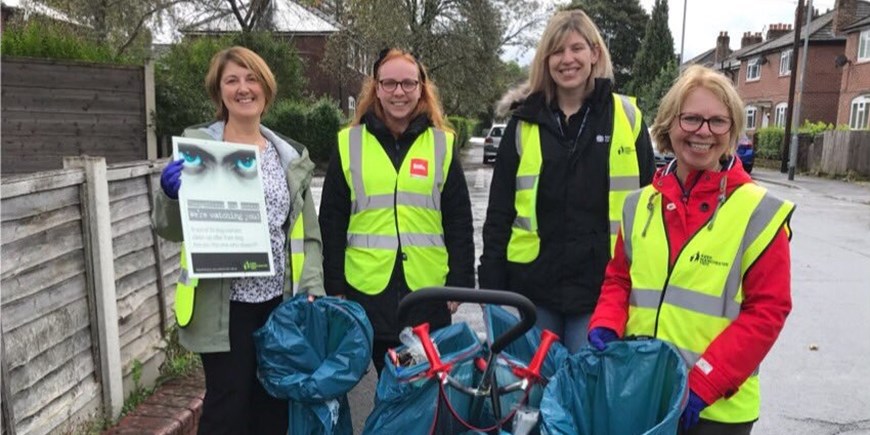 Throughout the week, we also ran a competition for young people in Merseybank to contribute their ideas on how to improve the area, with prizes worth £50 on offer for the best ideas. The competition generated many fantastic ideas from some of our younger residents and the competition results are soon to be announced.
The week closed with a huge community litter-pick, led by Keep Britain Tidy and Barlow Moor Community Association. Councillors Joanna Midgley, Mandie Shilton Godwin and Dave Rawson joined with local volunteers in a big tidy-up of the Merseybank area. Despite the grey skies and persistent rain, the group's enthusiasm couldn't be dampened and they left Merseybank clean and tidy.
We are so pleased with how the Community Week of Action has been received, with so many Merseybank residents taking the opportunity to get involved and have their say.
If you'd like to talk to us about concerns in your area, don't hesitate to contact us. To stay up to date on future community projects, keep an eye on our Facebook page and be sure to follow us on Twitter.