The 14th - 20th of September 2020 marks the 10th annual Gas Safety Week, a national campaign aimed at raising awareness of gas safety in our homes. Gas Safety Week aims to promote awareness of the risks caused by faulty gas appliances and provide us with the knowledge needed to keep ourselves, homes, and families safe all year round.
Gas appliances are vital parts of our homes, helping to keep us warm, have hot showers and cook our favourite meals. If these appliances aren't functioning correctly, however, they can pose a serious risk to our health. To prevent this, we complete annual gas servicing appointments on all of our properties, to ensure your home is gas secure.
Keeping gas safe under COVID-19
The ongoing COVID-19 pandemic has drastically changed how we interact with one another, and our gas servicing appointments are no exception. We understand that you may have reservations about letting people into your home at this time. However, we must complete these appointments, both to comply with the law and to ensure your safety.
To ensure our tenants and staff stay safe, we've created new safety procedures for our repair visits. This process closely follows government advice on coronavirus safety, and all of our repairs staff will comply to it when attending your home.
Warren, our Gas Supervisor, talks you through the steps he and his colleagues take.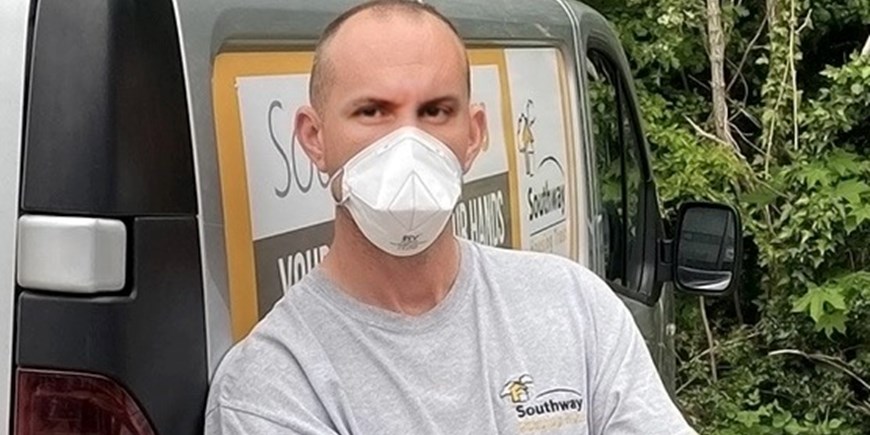 Our COVID safety-guide
Please don't be worried - we are fully trained and equipped to do these visits safely, with your health as a priority. When attending for a visit, we will always:
Contact you by phone when outside to ensure you are not symptomatic. If there's no response to a phone call, we will knock or ring your doorbell and stand at least 2 metres from the door.
Ask you to wait in another room or maintain a distance of 2 metres while we conduct our work.
Apply hand sanitiser and/or wash our hands and have all PPE in place before entering the property.
Open windows before starting work.
Disinfect any area of work before starting work.
Avoid contact with all surfaces and items that we do not need to come into contact with.
Once the repair is complete we'll use wipes to disinfect any areas of work we have come into contact with.
On leaving the property remove all PPE and double bag it in bin bags provided.
If you don't have symptoms of coronavirus, but have other health concerns, please let us know during the appointment and we'll do our best to work to your needs. Also, don't hesitate to ask us about anything you're worried about: we're always happy to help.
How can I keep gas safe at home?
Gas safety is vital to keeping our homes and families safe, however; it doesn't have to be complicated! In the video below, Warren breaks down five simple steps we can take to stay gas safe.