TimeBank is a monthly meetup with a difference: instead of paying to attend, members are asked to bring a skill, which they can teach to others. In return for the time spent teaching their craft, members can learn a new craft from someone else. All skills are valued equally and everyone is welcome to attend.
June's TimeBank was held at Holland Court in Chorlton, where activities included watercolour painting, sewing, crochet and crafts. There was an excellent turnout, and it was fantastic to see so many people trying their hand at something new, whilst enjoying some delicious homemade soup and a hot cuppa (or two!)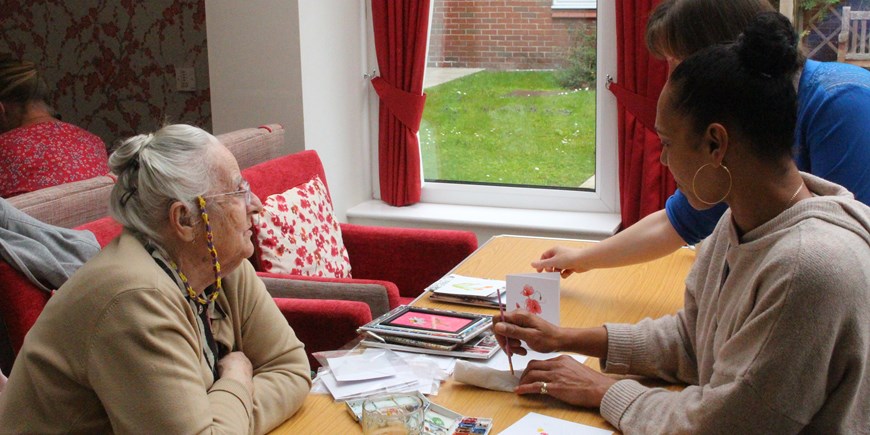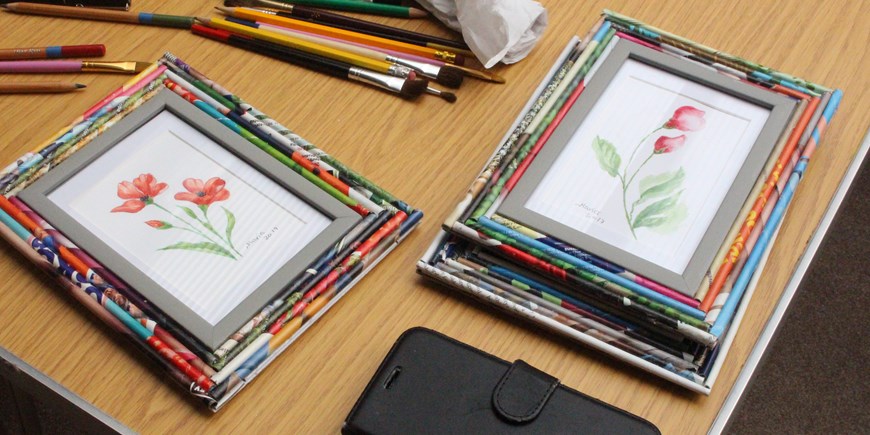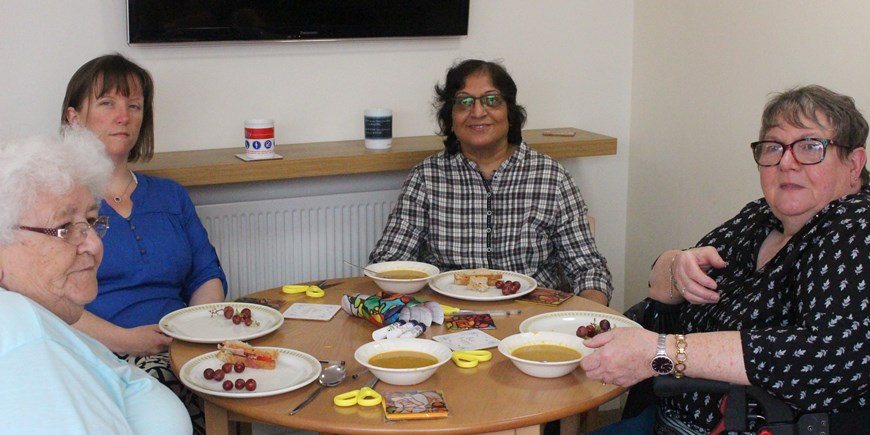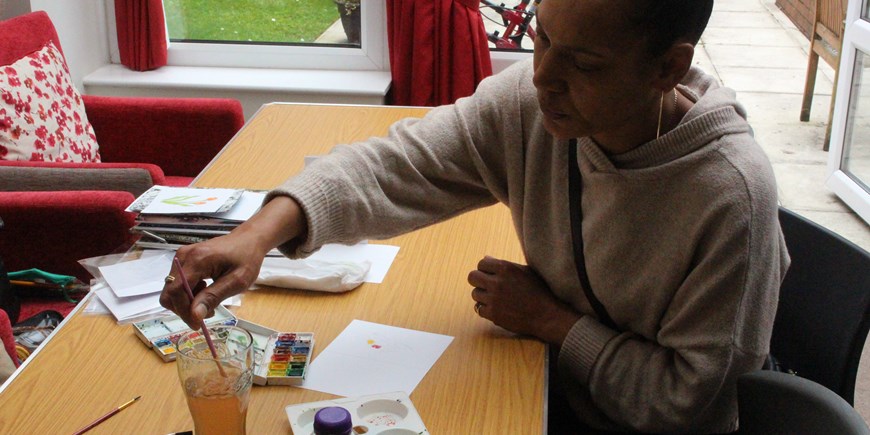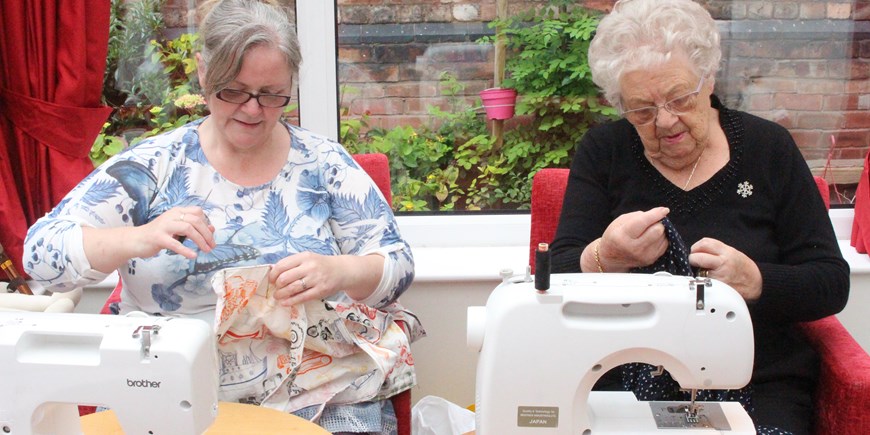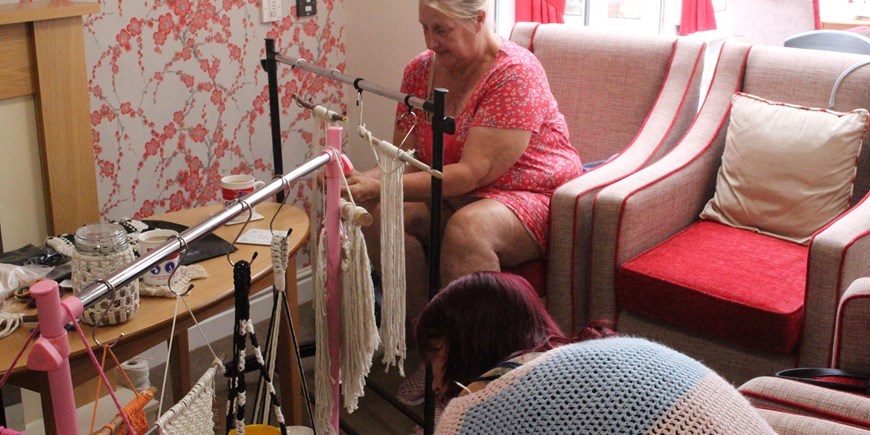 Yvonne, who's been attending the TimeBank for around three years, commented on how the meetups had helped her to improve her skills on the sewing machine, as well as her confidence:
'It's great fun. By coming here, I've had help improving my sewing skills and can now teach people too! There's a really great atmosphere – it's very relaxed.'

Yvonne
Other members also commented on the friendly atmosphere of TimeBank, including Maria, who has attended the TimeBank regularly since 2015, and teaches other members how to paint with watercolours:
'I've been watercolour painting since I was eight years old – and now I'm 83! I love it and really like sharing it with people. TimeBank's a great place to meet people and make friends. I really enjoy it here.'

Maria
If you have a skill to share, or would like to learn a new craft, why not come along to our next TimeBank meeting in July? We're always happy to see new faces and welcome new members.
See our events calendar for more information, or contact our TimeBank coordinator, Jim, on j.doyle@southwayhousing.co.uk. We look forward to seeing you!