It's Christmastime and many of us may now be reflecting on what has been an exceptionally difficult year. Despite the changes and challenges of the ongoing pandemic, however, local organisations, businesses, and members of the community have found creative and innovative ways to support their neighbourhoods. This includes Southway's own Quids In Co-ordinator, Debbie Leonard.
When the first lockdown was announced in March, Debbie wanted to do something to keep her neighbourhood connected and ensure that anyone who needed help could access it. She quickly set up a Community WhatsApp group, which has since grown into a lifeline for her Merseybank neighbourhood.  
I've been amazed at how many people said they were grateful for the group and felt it has created a stronger sense of community within our neighbourhood. We've enjoyed sharing cultural and religious celebrations, and discovered that we can speak 12 languages between us (although this does include Mancunian!)

Debbie Leonard, Southway's Quids In Co-ordinator
Through the group, residents have been able to reach out when they need it, or offer their support to others. Members have helped each other with shopping, contacts for window cleaners, electricians and more, passed on toys and books, cooked meals, shared their worries and even found lost pets.   
We've shared photos of our households, so we can recognise each other out and about, and have generally had a laugh. We've also made sure that households who are not in the WhatsApp group have the support they need. There are two local councillors in the group, and they've been brilliant at keeping people informed too.

Debbie Leonard, Southway's Quids In Co-ordinator
As the months went by, Debbie and other members of the group started to think about how they could support the small businesses in their communities in the run up to Christmas. This year has been especially difficult for small business owners, and Manchester's local lockdowns would be a unique challenge to overcome. Esther Jackson, a Community Support Officer, began organising the South Manchester Virtual Christmas Market. 
The idea stemmed from chatting to Deb as we were trying to organise a market for our street. I started thinking bigger and the South Manchester Virtual Christmas Market 2020 was born. The aim was to give local businesses a platform to sell their goods and for buyers to shop 'local' from the safety of their own homes. I also asked stallholders for donations to help two incredible charities: End Youth Homeless and Didsbury, Withington and Burnage COVID-19 Community Help.

Esther Jackson, Community Support Officer
Many of the stallholders drastically changed their business, products, or the way they operated due to the impacts of the pandemic. Four business owners told us how they had adapted and the other surprising things the time has taught them. 
I am trying to conquer Instagram and Facebook, which friends and colleagues at the craft centre have been helping me with. I certainly know so much more about social media than I did at the beginning of lockdown! I've also been approached to take part in some amazing online Christmas fairs, which I never knew existed before. The South Manchester Virtual Christmas Market 2020 is such a great idea - there are some great businesses taking part, and it will help to support amazing charities.

Tracey Birchwood Jewellery
The wedding industry has been devastated by Coronavirus. I am normally extremely busy all year round and have been making bespoke wedding gowns and special occasion wear since 2010. I have a wonderful workshop with sewing machines in, so I have now invented some fleece neck warmers, infinity scarves and snoods which come with 2 x detachable masks. Stay warm and always have a mask handy!

Erica Stacey Bridal Wear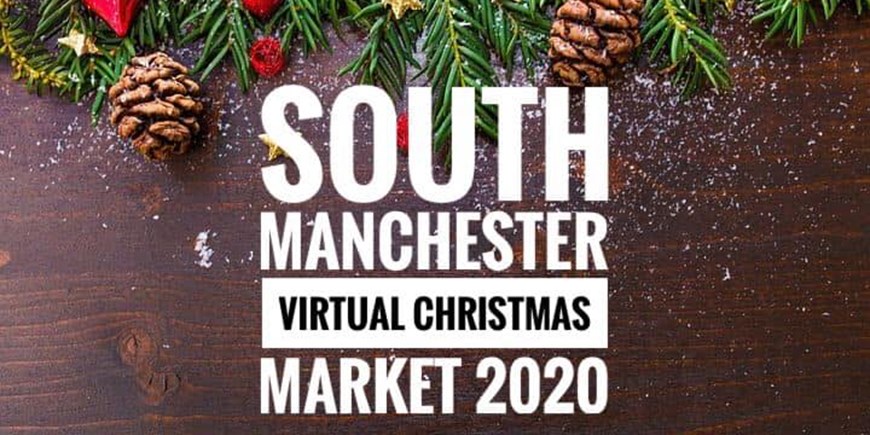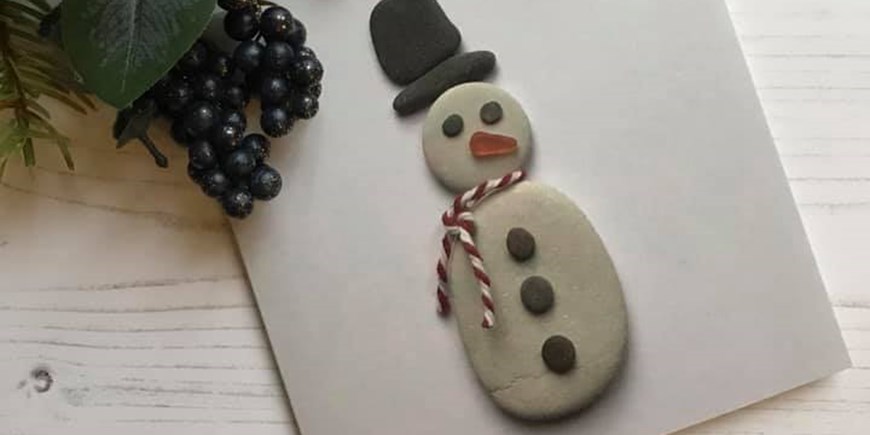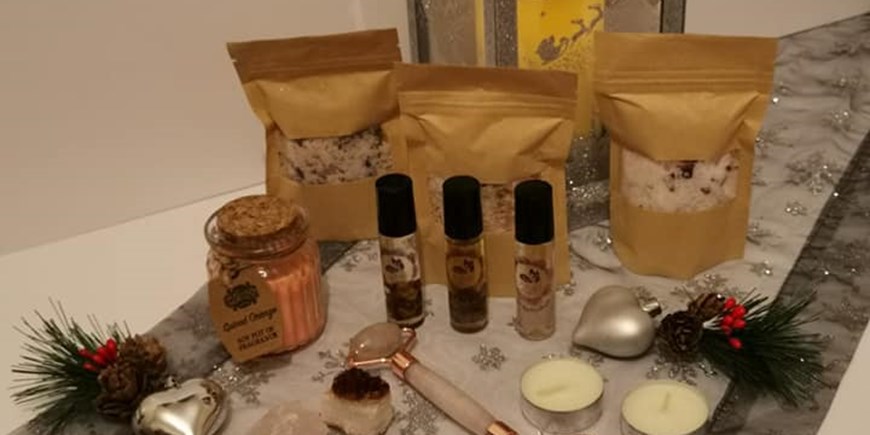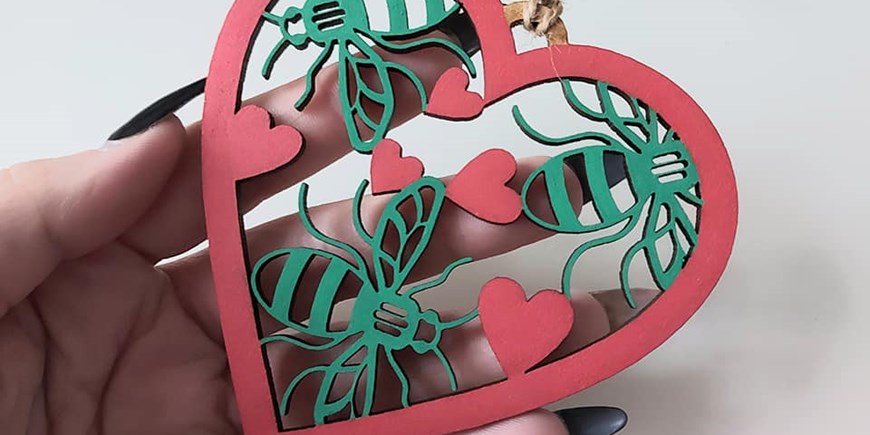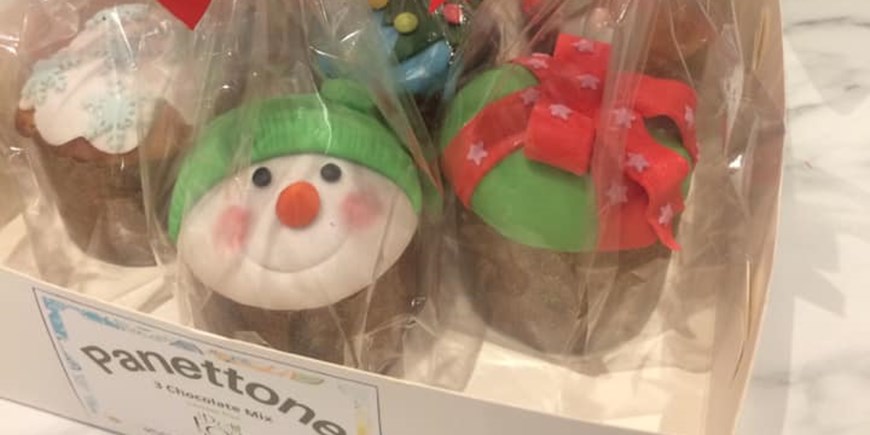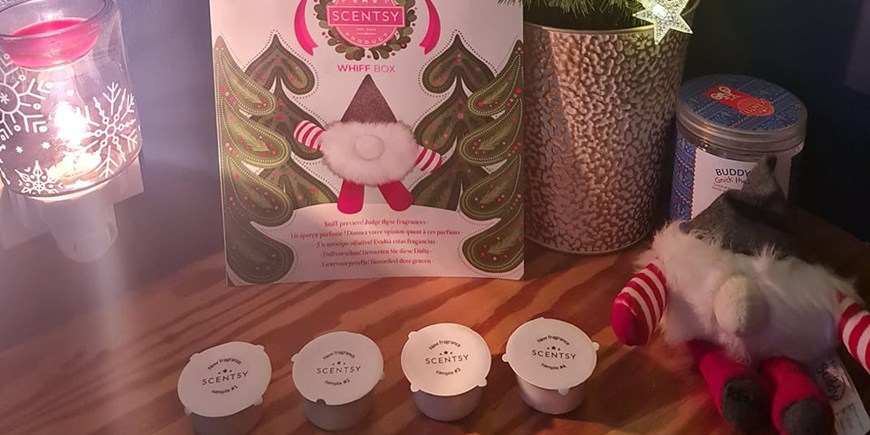 A number of festive goodies and gifts were sold at the South Manchester Virtual Christmas Markets
We've been finding more innovative ways to reach people, such as online facial workshops. Our team also organised a Virtual Village on Facebook, consisting of a Fitness Hub, Kids Club, Pets Corner and more, to provide activities and support to people in the community. We've noticed people are becoming more aware of the how they can support local businesses - lots have also taken to social media to leave reviews, which really helps.

Ghazaleh Banani (Forever Living ambassador)
We've found that, whilst it is easy to feel defeated, it's wise to go with your survival instincts and seize opportunities that you may never have thought of - we didn't think we would be selling hand sanitiser or bottled cocktails, but we had to in order to survive. Also, there are people out there looking for work - speaking to them about promoting your business can be a great help. The support we've had from our friends and families has been amazing too; they have certainly dug deep and helped us get through this crisis together.

Sherwin Acebuche (Co-Founder Tarsier Spirit Ltd)
The South Manchester Virtual Christmas Market was a resounding success, and a testament to the power of community spirit and ingenuity. Beyond providing small businesses with the opportunity to operate during the Christmas season, the market also created a real sense of festive cheer.
I've loved the whole process! It feels great to know we've been able to help small, local businesses and raise money and awareness for both End Youth Homeless and Didsbury, Withington and Burnage COVID-19 Community Help. I've had loads of great feedback, both from the stall holders and the charities, who were delighted by the market's success.

Esther Jackson, Community Support Officer
As the year draws to a close, this South Manchester community now has a renewed sense of neighbourliness, highlighting how positivity can be found in even the most difficult of times. 
This experience has been a complete joy for me (and for others too, I hope!) and I'm looking forward to the day when we can all get together in person. For now, we'll have some Christmas music and hot chocolate or mulled wine in our front gardens this Christmas Eve, so we can at least celebrate from a distance!

Debbie Leonard, Southway's Quids In Co-ordinator
How you can support local businesses
There are lots of ways to support independent businesses, even from the comfort of our own homes!
Finding small businesses online and using Facebook groups
Seeing if these businesses are offering online or streaming services
Treat yourself to local takeaways and deliveries
Buy or gift vouchers you can use later
Spread the word to friends and family
Like, Follow and Share on Social Media
Leave a positive review on Google or TripAdvisor
So why not give it a try? A New Year's resolution to shop local could make a real difference to both local businesses and the community.