Last week, we hosted our annual Community Fun Day. Now in its fourth year, the day has grown from a small, but ambitious, yearly meet up, into a jam-packed day of games, sports and fun for all the family!
Held on the green space by Westcroft Community Centre, the day included a number of exciting activities to enjoy; there was a bouncy castle, a nerf-gun target range and a cue ball crazy tournament, all of which helped to encourage some friendly competition and get everyone active. For those looking for a chance to get arty, a crafts stall and wood carving bench were up and running, and proved to be very popular throughout the day.
We also had a wonderful face painter, Hannah from Fantastic Faces, whose amazing art added an extra splash of colour to every smile.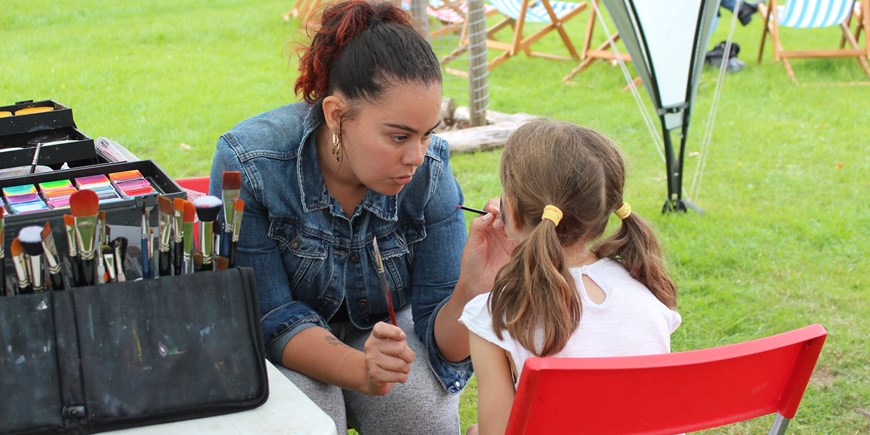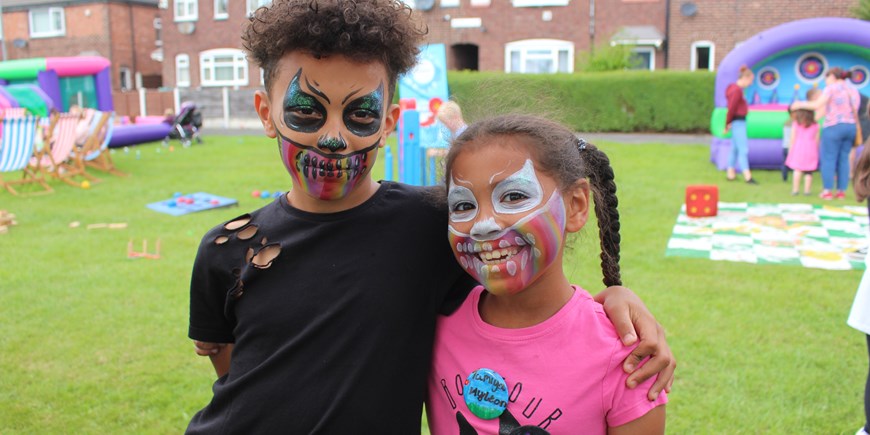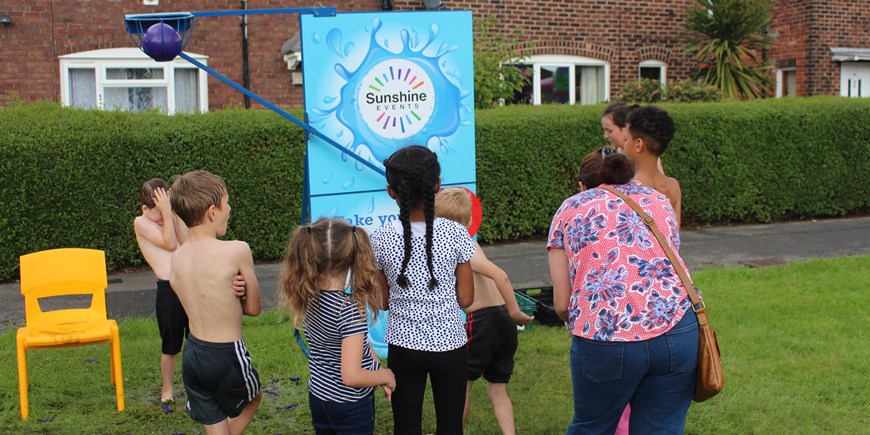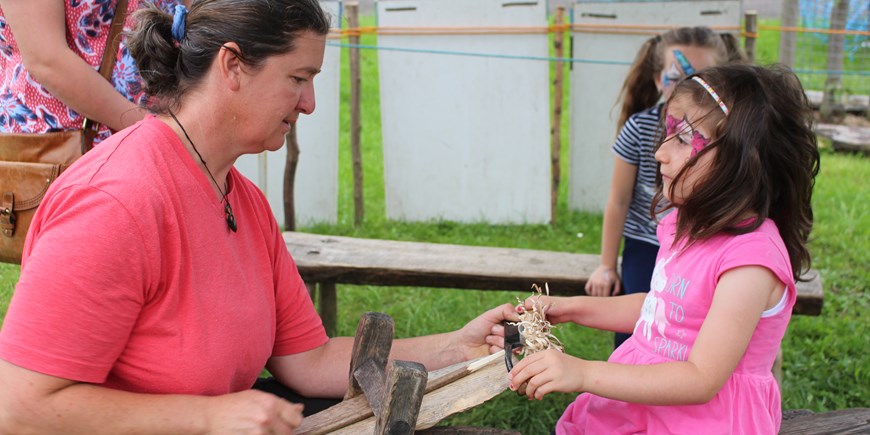 We were so pleased to see so many families from our community come along to join in the fun. Not only was the day a great opportunity to meet the neighbours, but it was also a chance for residents to get to know our staff a bit better too. Members of our Environment, Community Involvement, Neighbourhood Services and Advice Teams were present throughout the day, both to support the event and offer advice.
Our Community Volunteer Officer, Matthew, said
It was a fantastic day. Now in its 4th year, our Community Fun Day is getting bigger and better all the time. We had really good attendance and fantastic feedback. We've just opened for Quid's In at Westcroft and all the conversation is about what a great day it was. Thanks to everyone who helped out and everyone who came along!

Matthew, Community Volunteer Officer
A big thank you to the Southway staff and Westcroft volunteers who gave their time and efforts to ensuring the Fun Day ran smoothly and successfully. We are delighted by the day's success and feel it has put us in good stead for our next community event: Fun & Feedback.
Fun & Feedback is an annual event, open to all our tenants and residents. By attending, you can offer us your feedback on our services and enjoy day of free activities for all the family. It's also a great opportunity to find out more about our services and what they can offer you.
Fun & Feedback will take place on Saturday, 31st August, from 11am – 3pm on Arrowfield Road in Chorlton and everyone is welcome! For more information about the day, visit our events calendar and keep an eye on our social media for updates.