We have two upcoming guided nature walks with our urban ranger, Debbie. 
Arrowfield Nature Walk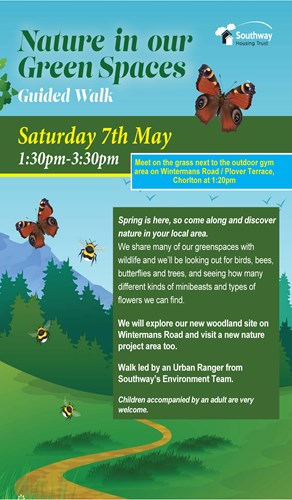 Our first guided nature walk will be through Arrowfield on Saturday 7th May at 1:30pm to 3:30pm. There is no booking required and we ask attendees to arrive on the grass next to the outdoor gym area on Wintermans Road at 1:20pm.
The walk will include the new woodland site on Wintermans Road and our new project area at Bullfinch Walk. You can read more about the new project area plans, progress, and how you can get involved here.
Barlow Hall Nature Walk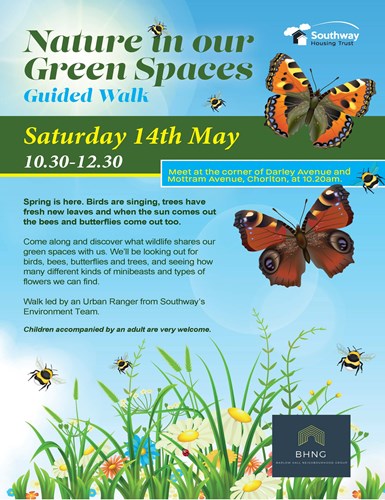 Our second guided nature walk will be through Barlow Hall on Saturday 14th May at 10:30am to 12:30pm. No booking is required, we ask attendees to arrive on the corner of Darley Avenue and Mottram Avenue at 10:20am.
This walk covers the three green spaces on our Green Flag site and a few other green spaces in the local area.
Will you be coming along to our events? Don't forget to take photos and tag us on social media! Check out some photos from our previous nature walks below.