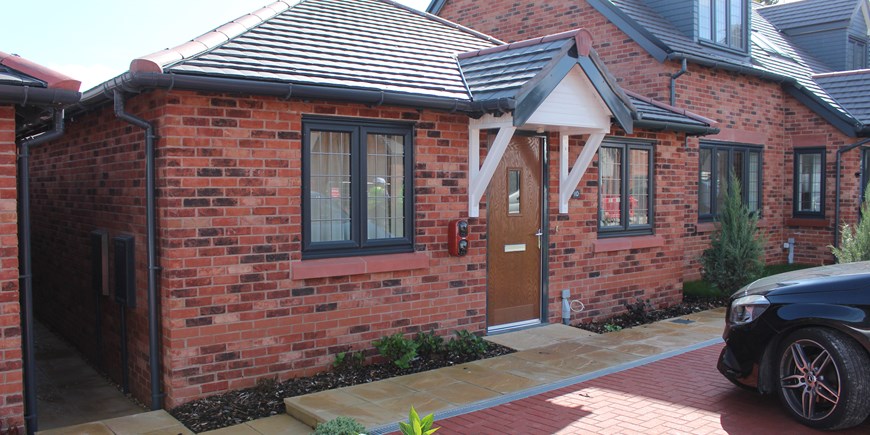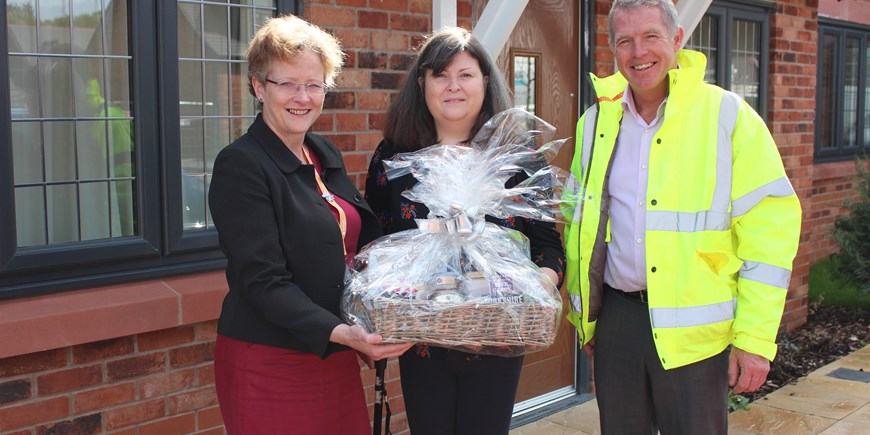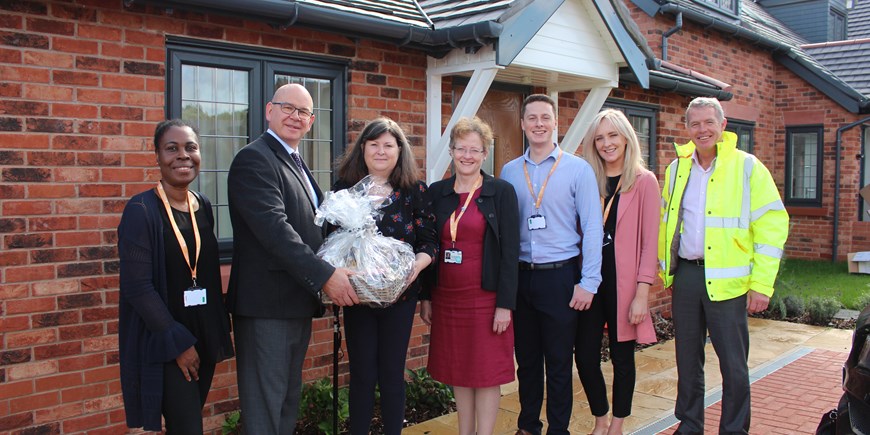 On Monday 17th September 2018, we celebrated the completion of our first Section 106 on site at The Larches in Wilmslow.
We marked the special occasion by gifting hampers to the residents who have recently moved into the 3 affordable-rent bungalows at The Larches. Karen Mitchell, Southway's Chief Executive, Andy Morgan (Elan Homes) and David Squires (Southway's Head of Neighbourhoods) were accompanied by members of Southway's Development and Stock Acquisition teams, all of whom played a key part in the completion of the scheme.
More about the scheme
Southway's involvement with The Larches scheme started on 26th June 2018 when we entered into contract with Elan Homes to take over the properties which now stand as 3 x affordable-rent bungalows and a shared-ownership bungalow.
A Section 106 is an agreement between a private developer and the Council which requires the developer to provide a certain number of affordable homes on a new development as part of the planning permission.
The process involved Andy Morgan (Land Acquisition Director) and Paul Darwin (Land Manager) from Elan Homes, as well as Joanna McKendrick (Development Manager, Southway Housing Trust) in the negotiations of the contract. The contract was the entered into and the handover was dealt with by Lucy Hampson and James Nobbs (Development Team, Southway Housing Trust).


How have the properties benefitted tenants?
The properties are providing much-needed accessibility to tenants with mobility issues, as was expressed by one tenant who says that the simple layout of the bungalow has eased her day-to-day living.
Southway Housing Trust was delighted to work with Elan Homes on our first Section 106 scheme. This partnership enabled the delivery of four high quality affordable bungalows in an area of great demand. We are looking forward to working together on future projects with Elan Homes as demand is high for affordable homes secured through planning gain. Southway Housing Trust has subsequently acquired a further 36 dwellings so far this year through the benefits of Section 106 agreements and is working closely with a number of developers on new projects.

Wendy Perkins (Head of Development, Southway Housing Trust)