In collaboration with Ambition for Ageing, we're running a competition for Burnage residents aged 50+. By submitting your own original poetry, you can be in with a chance to win a fantastic £50 prize!
There are no limits on what type of poem you submit or the subject you write about, so let your imagination run free; whether it's a Sonnet about your family, a Haiku about your favourite sports team, or anything in between, we want to read it!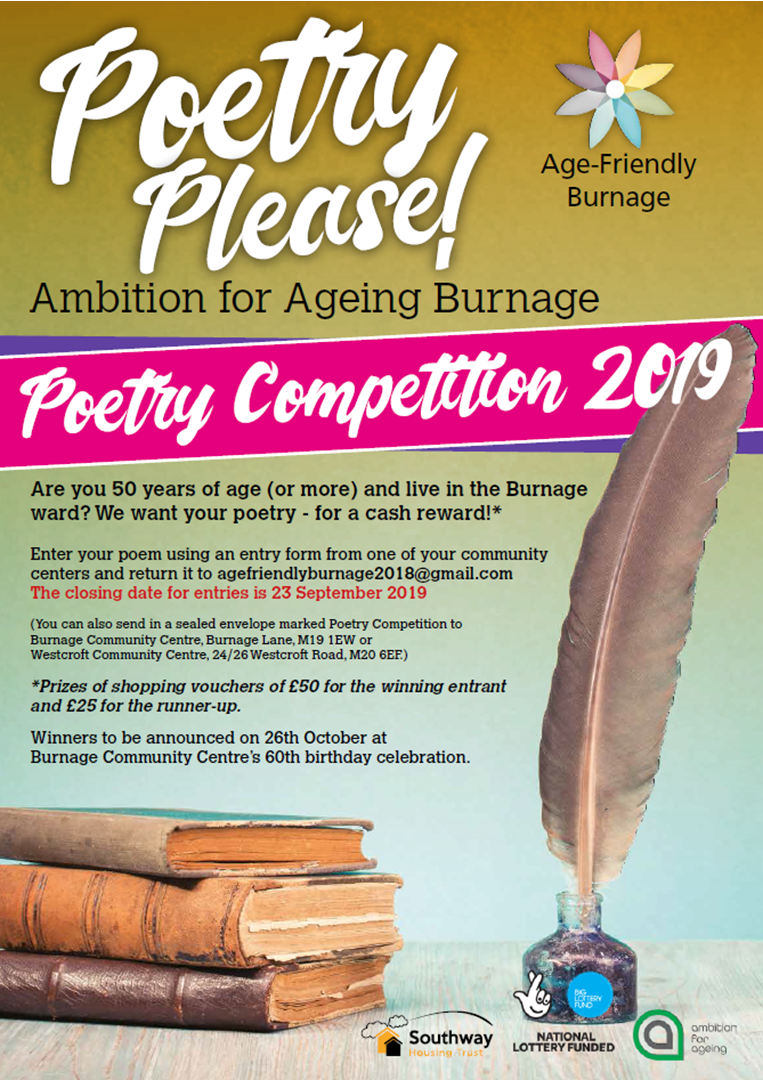 The competition closes on Monday 23rd September. You can submit your poetry by emailing agefriendlyburnage2018@gmail.com or by mailing a paper copy to:
Burnage Community Centre, Burnage Lane, M19 1EW
or
Westcroft Community Centre, 24/26 Westcroft Road, M20 6EF
Please ensure that you also complete a competition entry form and submit it with your poetry.
The winning poem will be announced on 26th October, as part of Burnage Community Centre's 60th birthday celebrations. For updates on the centre's birthday celebrations, keep an eye on our events calendar and social media.
Best of luck to everyone entering - we are very excited to read your work!