Old Moat and Burnage have been officially recognised as an age-friendly neighbourhoods by the Mayor of Greater Manchester, Andy Burnham, thanks to a project aiming to help people there live longer, happier and healthier.
The Mayor's Age Friendly Challenge, an award scheme designed to find the people, projects and places that are making Greater Manchester the best place in the UK to grow older, has awarded the South Manchester suburbs the status of Age-Friendly Neighbourhoods 2019 with Merit.
Greater Manchester is already the UK's first age-friendly city region, as recognised by the World Health Organization in 2018. The Mayor's challenge looks to highlight neighbourhoods which particularly embody this age-friendliness.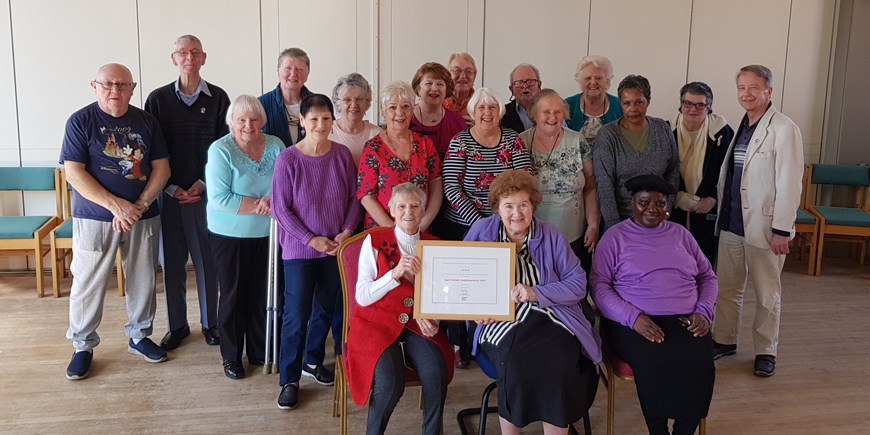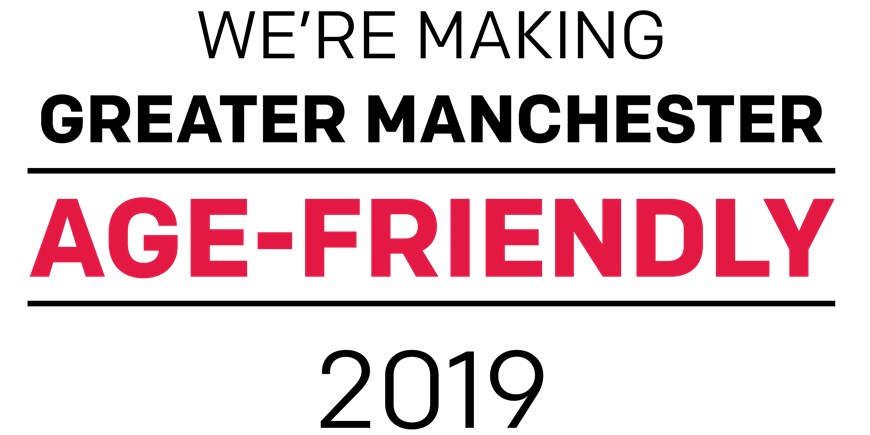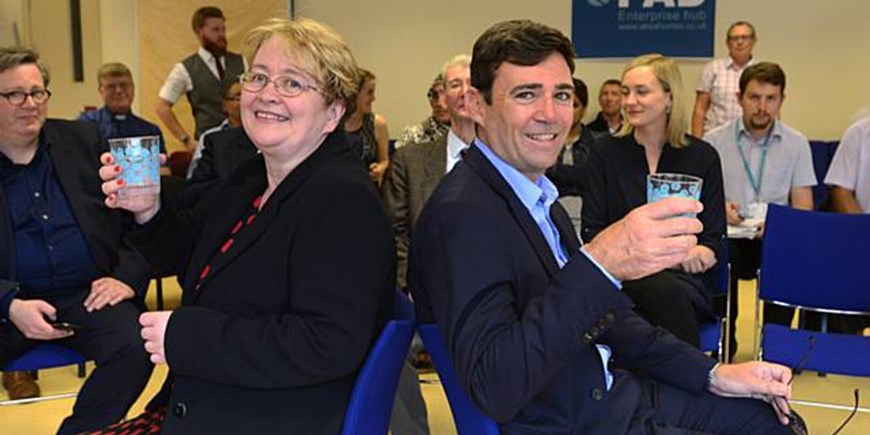 An Age-Friendly neighbourhood is a place where: residents are committed to looking out for each other, older people feel they can have a say in what's going on in their local area, and there are spaces where people can get together. The award recognises that Southway Housing Trust, who led on the Age-Friendly projects, is committed to helping older people feel independent, safe and secure, and informed about what is going on in their local area.
The work has supported the creation of an Age Friendly Partnership, Action Plan and Resident-led Board in each area.
Andy Burnham, Mayor of Greater Manchester said: 
I launched this challenge last year to unearth the positive work I know is going on in Greater Manchester, to find practical examples of what age-friendly really means, and to share best practice across the city-region. The response to this challenge has been fantastic. The variety of age-friendly work displayed from all our winners clearly shows the commitment from our local communities to make sure that people in Greater Manchester are living not just longer, but happier and healthier too.

Andy Burnham
Karen Mitchell, Chief Executive of Southway Housing Trust, said:  
It's brilliant to see these areas held up as an example of an Age-Friendly neighbourhood. We first recognised that Old Moat had a significantly high proportion of older residents whose socio-economic status had the potential to negatively impact their health, wellbeing and life expectancy, if the area was not adapted to meet older people's needs. We addressed this with the extensive Old Moat Age-Friendly Research Project involving almost 50 partners (from government and business to individual volunteers). The impacts have been huge; allowing older people to actively take part in their community, to have a voice and to remain connected, to keep healthy and active, to learn and to engage with others. The Old Moat project has since been recognised as a leading model in ensuring older people don't have to move homes or away from their familiar neighbourhoods due to it no longer suiting their changing needs, and one we have since successfully extended to Burnage. One of the most successful initiatives 'Take a Seat' is being rolled out across Greater Manchester and beyond and I'm thrilled every time I see its logo in shop windows or its principles reflected in community schemes. We are really pleased to be extending our ideas and tools to more partners to help enhance the lives of people across the UK, and this award will now give us even more opportunities to share, and learn from, Age-Friendly best practise.

Karen Mitchell
Old Moat and Burnage were one of 32 areas from across Greater Manchester to be recognised by the award scheme. The Mayor announced the winners of the challenge during Greater Manchester's "Doing Ageing Differently" conference. Held in February 2019, the event brought together over 300 key figures in ageing from across the country.
Submissions to Mayor's Age-Friendly Challenge were reviewed by an expert panel chaired by Prof. Chris Phillipson from MICRA at The University of Manchester. Other panellists included representatives from Greater Manchester Older People's Network, Ambition for Ageing, and the Centre for Ageing Better.
About Old Moat 
Old Moat is an example of a NORC, which is a natural occurrence of older people in a neighbourhood. The Old Moat research project applied World Health Organisation "ageing in the city" principles at a neighbourhood level on the basis that older people spend the majority of their time in their home and immediate neighbourhood. The extent to which a neighbourhood is age friendly is therefore a significant determinant of quality of life and well-being.
Southway Housing Trust and partners, particularly Health and Social Care, redesigned and delivered services in a more integrated, efficient and effective way, involving Age Friendly Champions, South Manchester Clinical Commissioning Group, local GPs, Community Health and Wellbeing service and other registered landlords in the area. A key priority of the NORC is to provide regular meaningful activity in Old Moat to engage Older People and tackle social isolation.
Since its launch in 2014 the project has allowed Southway to influence the Ageing agenda across the City with officers regularly attending and updating partners though the Manchester Housing Providers Partnership, Age Friendly Housing Board, Age Friendly Senior Strategy Group, advising on and evidencing policy and good practice.