Southway Housing Trust is delighted to retain the Green Flag award for Barlow Hall, a benchmark standard celebrating the best parks and green spaces the country has to offer.
Barlow Hall's seventh consecutive award reflects the consistently high-quality work of the Southway Environmental Team, Urban Rangers and community volunteers in maintaining this vital community green space in the heart of Chorlton as well as the space's importance to local residents.
Southway's dedicated team has continued to work hard to transform the once neglected site into a space both the community and wildlife can enjoy and share. As well as trying to encourage a diverse ecosystem, Southway is also focused on building a space where the community can hold events and children can learn and play in a safe, clean and beautiful environment.
In their glowing feedback for Barlow Hall, the Green Flag Judge highlighted the importance of the quality greenspace "in the heart of a residential community in an urban area of Greater Manchester", noting that,
"The degree to which this is evidently a much-used, much-loved public greenspace is testament to the enthusiasm and passion of Southway's Environmental Team, volunteers and community representatives. It is a genuine community asset".

Green Flag feedback
 2023 was another record-breaking year for the award, as a new high of 2216 parks and green spaces across the UK prepare to raise the iconic Green Flag. As the country still grapples with the aftereffects of the pandemic, The Green Flag also recognises the potential of green spaces to improve physical and mental health in the most built-up urban environments. According to the Green Flag website, it is estimated that active visits to parks in England result in £2billion of avoided costs of ill-health every year. Southway also recognises the vital importance of these spaces and is honoured to be recognised for its hard work to contribute to community wellbeing and health.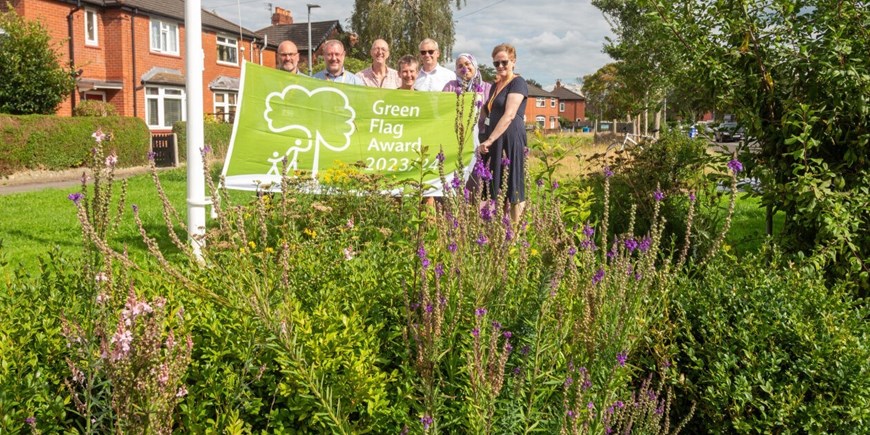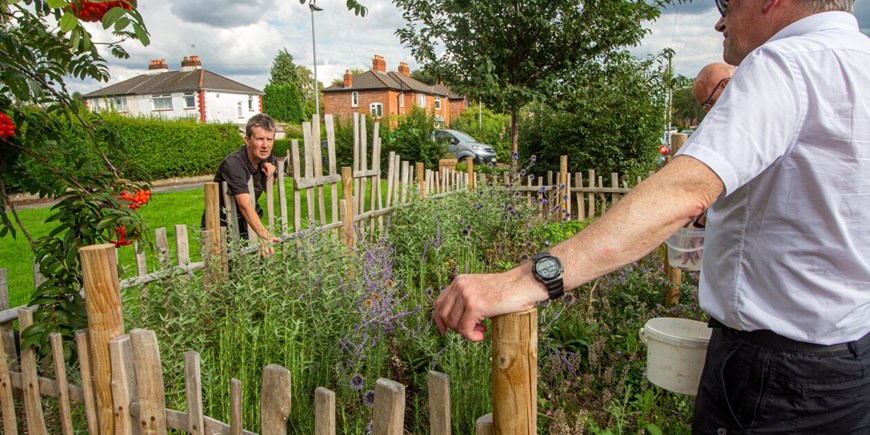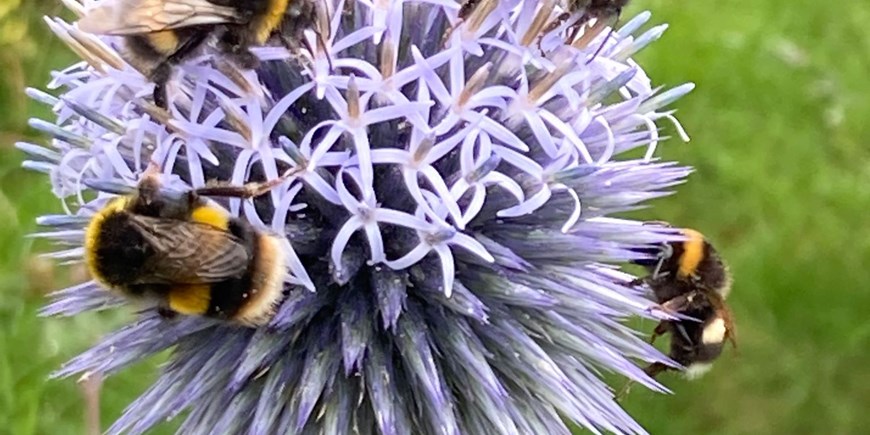 Southway's ongoing commitment to Barlow Hall includes recent additions to the space, including the 'Big Blue Bee Bed'. As well as providing a consistently high-quality place for the community to appreciate and enjoy their natural surroundings, these new additions represent Southway's commitment to creating an evolving and engaging space.
Celebrating the news that Barlow Hall has won its seventh award, Urban Ranger Debbie Wallace has this to say: 
"I am delighted with the judging result and with the positive feedback received from residents for the work that we do on these green spaces. The Big Blue Bee Bed which was created last September is proving to be equally popular with the community and with the Bees, and is looking lovely in its first season. Working on these green spaces with staff, volunteers and members of the community is one of the most rewarding parts of my job and everyone who has helped to make these green spaces so special deserves a huge thank you".

Debbie Wallace
 For more information about Green Flag and their mission, click here to go to their website.
 To find out more about Barlow Hall, and Southway's environmental aspirations, click here.