Energy Buddies is the new free, impartial service offered to all Southway tenants.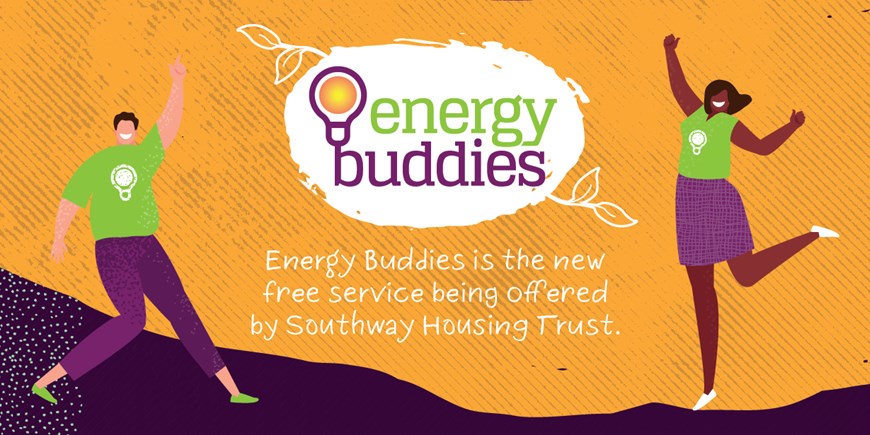 We're here to support you in getting the best deal from your energy supplier, as well as making sure you receive any additional financial support that might be available to you. We will also help to keep your home warm by providing energy-saving advice and installing tools.
If you're struggling to afford your energy bills, the Energy Buddies are here to help. We understand that every home has its own individual needs and we can work with you directly to ensure that those needs are met.
How we can help you 
Your Energy Buddy will:
Offer free advice on getting the best energy deal for your household
Support you with switching energy suppliers
Give tips on how to reduce your energy use
Find you the best financial assistance to reduce your bills
Provide free energy-saving tools to save you money
Click here to download our brochure for more information.
How to get in touch
If this free and impartial service interests you, you can email us at energybuddies@southwayhousing.co.uk, call us on 0161 448 4200, Monday to Friday. 8am-5.30pm, or leave your details in the form below any time.
You will also be able to catch us at community events around South Manchester, which we'll keep you updated about on this website. If you spot us, come and say hello!