Brexit will create a number of changes that will affect businesses, travel and our everyday lives. To find out how you can prepare for Brexit, take a look at the government's 'Get Ready for Brexit' questionnaire.
If you are an EU, EEA or EFTA Citizen living in the UK, you will need to confirm your immigration status by applying for the government's EU Settlement Scheme. There is no charge to apply and, if your application is successful, you will receive either settled or pre-settled status. Both of these will mean you can continue living in the UK after Brexit takes full effect.
If you don't apply, there is a very real risk that you will no longer be able to work in the UK, receive NHS treatments or claim benefits after the UK has left the European Union, so applying for the scheme is really important.
The current deadline for applying to the EU Settlement Scheme is December 2020, so we strongly advise that you apply as soon as possible.
Help from Europia
If you need assistance with applying for the EU Settlement Scheme, Europia can help. Europia are a Manchester based charity who specialise in supporting European expats living in the UK. You can visit Europia's website or Facebook for more information, or contact our Advice Team, who can refer you to their service.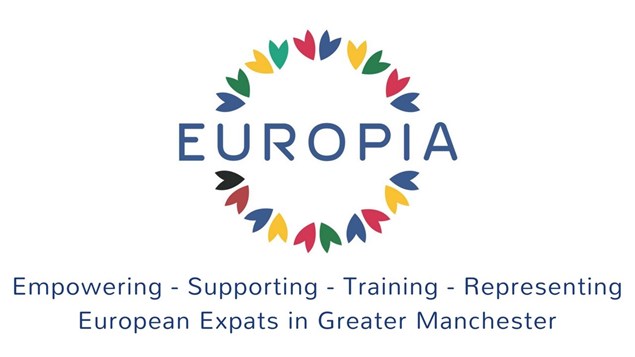 Visit gov.uk for more information about the EU Settlement Scheme and click here to get in touch. Our Advice Team are here to help as much as possible.